Peter Parcon
June 27, 2013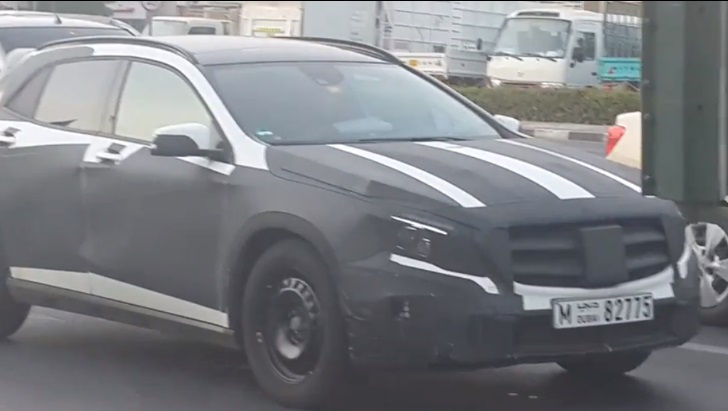 Following its introduction during the Shanghai Auto Show, production of the Mercedes-Benz GLA Class Crossover is set to start soon.
A video recently emerged showing the attention-grabbing curves of the vehicle. The new Mercedes-Benz GLA Class Crossover will have a different look compared to the Kia Sportage and the Ford Kuga, its rivals in the market. Its rear window will make it appear sporty due to its sloping design.
The base engine of the GLA 180 is expected to be a 1.6L turbo with 122PS and 200Nm of torque. The GLA 180 CDI will feature a Renault 1.5L diesel engine while the GLA 200 CDI will come with a 1.8L turbo diesel engine. The GLA 200 will feature a 1.6L turbo engine. The GLA 220 CDI comes with a 2.1L diesel engine and the GLA 250 will offer a 2.0L turbo engine.
The appearance of the Mercedes-Benz GLA Class Crossover in Dubai simply increases the interest level for the vehicle ahead of its September debut in Frankfurt.