Peter Parcon
June 19, 2013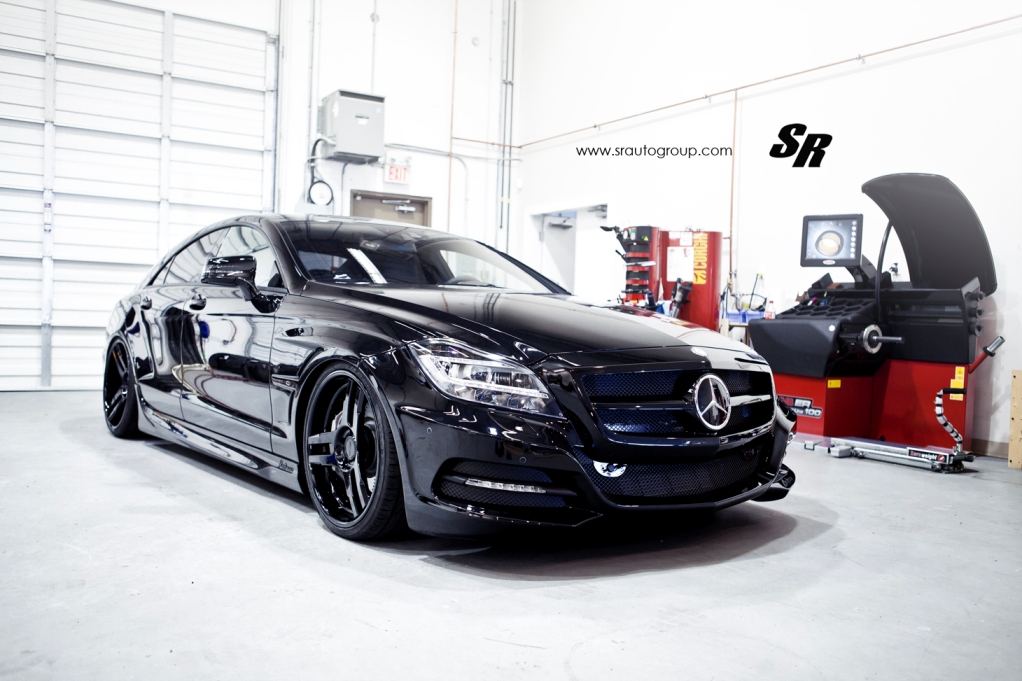 Despite being in the market for some time already, the Mercedes-Benz CLS continues to be have an up-to-date and notable form. The AMG variant of the vehicle is also faster compared to other sports cars in the market. In fact, when it is placed side-by-side with its competitors in the market, the CLS stands out among them.
Recently, the Mercedes-Benz CLS was given a different albeit a more menacing look by SR Auto. The Canadian tuning company gave the vehicle a sleek piano look along with a set of customized wheels.
The 5IVE Depth alloys of PUR Wheels are hardly used due to its peculiar three-double-spoke design. However, it appears that this set is made for the lowered variant of the CLS. In addition to the new alloys, the full aero body kit of Lorinser also enhances the overall look of the vehicle. The body kit comes with front fenders, a front bumper, rear lip, side skirts together with trunk and roof spoilers.
All of these modifications simply complements the menacing appearance of the Mercedes-Benz CLS.