Ryan Joseph Ramos
June 27, 2013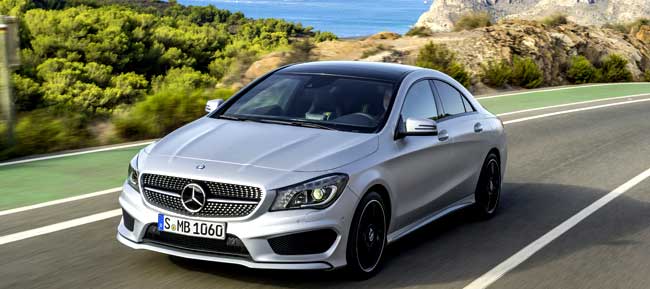 The Mercedes-Benz CLA-Class took the medium-sedan segment by storm, and it's thanks in part to the vehicle's efficiency. With its newly acquired environmental certificate (ISO TR 14062), the CLA further affirms its commitment to providing unrivaled efficiency along with the brand's standards for performance and comfort.
With a Cd value pegged at 0.22, the CLA gets the best aerodynamic drag value among series production vehicles.
The ISO certification takes into account the complete vehicle life cycle, from production in the plant to year after year on the road to disposal or recycling by the time the car reaches the end of the road. This life cycle documentation is also analyzed by Mercedes-Benz and is made public through the automaker's website.
"Driving pleasure and efficiency need not be mutually exclusive," saod Daimler's Chief Environmental Officer, Prof. Dr. Herbert Kohler. "The same is equally true of breathtaking design and world-class aerodynamic drag values. In all four areas the CLA-Class sets the benchmark in the medium-size category."
Aside from extensive aerodynamic considerations, there are also other measures implemented on the CLA in order to minimize fuel consumption and maximize efficiency. You have the engine start-stop system, the friction-optimized engines (or the CLA 180's and CLA 200's petrol engines with Camtronic tech), use of lightweight materials, and the car's efficient AC compressor, among other things. This efficiency tops out with the 118 g CO2 per km of the CLA 180 BlueEFFICIENCY Edition.