Peter Parcon
June 11, 2013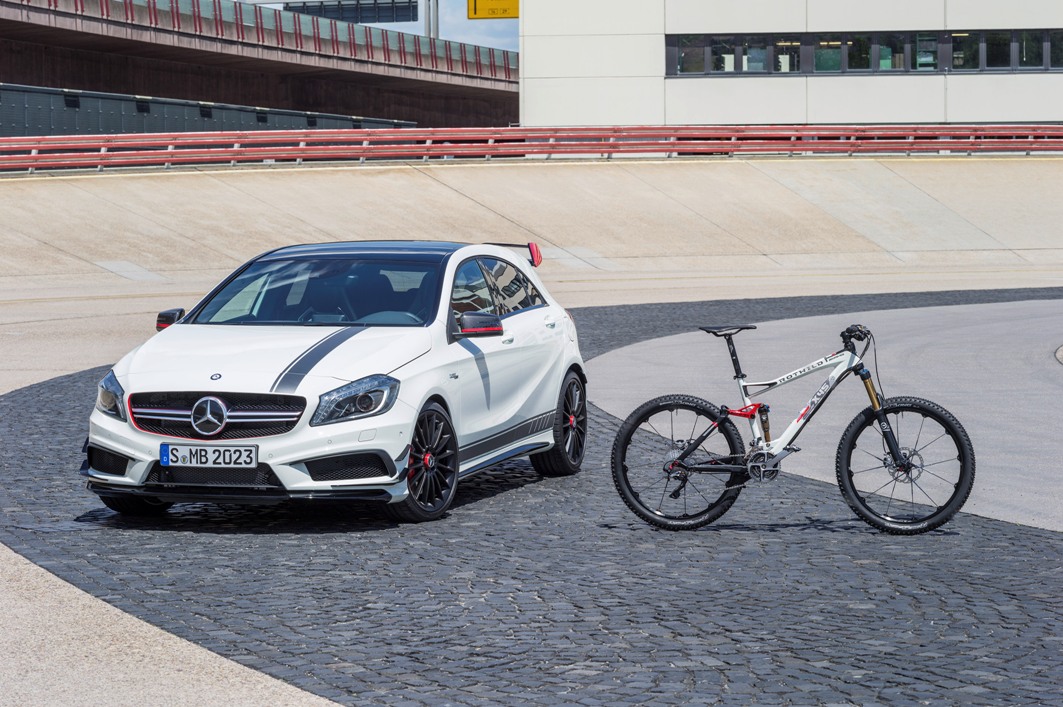 It appears that ROTWILD will soon offer its own AMG-branded bikes. This comes as the well-known premium mountain bike and touring bike manufacturer has entered into a strategic partnership with Mercedes-Benz. The initial product of this long-term partnership is the R.X45 AMG All Mountain bike.
According to Ola Källenius, the Mercedes-AMG GmbH Board Management chairman, the goal of the company is to bring the "Driving Performance" brand claim of AMG into two wheels. Due to its passion and technical expertise in bike development, ROTWILD was selected to be the partner of the company.
The R.X45 AMG All Mountain bike will be an all-around, all-terrain bike that maintains its racing lineage. The mountain bike is meant to satisfy the demands of touring riders. The latest frame technology allows the R.X45 AMG All Mountain bike to offer optimal traction, outstanding responsiveness, and directional stability that may be necessary in a wide array of situations.
The carbon fiber component of the frame highlights the incorporation of the expertise of the developers of the premium bike manufacturer. It is also designed to endure extreme conditions and give riders the opportunity to test their limits in just about any terrain.