Ryan Joseph Ramos
May 30, 2013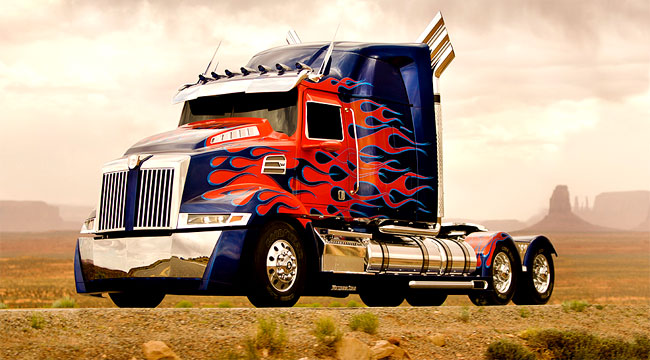 Daimler Trucks is making a big splash on the big screen in 2014, as Transformers 4, which features robots who transform into different things from cars to jets, will see Autobot leader Optimus Prime having a new truck mode. Based on a revealed image, Optimus Prime will now be a truck model built by Western Star, which is a subsidiary of Daimler Trucks North America.
The new truck form is said to be a 'completely upgraded, custom-built' unit, according to producer and director Michael Bay's website. Optimus Prime's truck forms in the franchise were based on the Peterbilt Model-379.
Bay said that the film is not so much a reboot as it is a new direction for the story that was already told in the first trilogy.
Also shown in the leaked images are other vehicles like a Bugatti Grand Sport Vitesse and a vintage Chevrolet Corvette Stingray. Bumblebee also gets a makeover, as the fan favorite robot is now a vintage Camaro SS.
Peter Cullen will continue to provide voice-acting duties for Optimus Prime, while the film has also added Mark Wahlberg to the ensemble cast, replacing Shia LaBeouf, who was the lead in the first three films of the franchise.
Transformers 4 is slated for a June 27, 2014 release date. The movie will be in 3D.