Peter Parcon
May 30, 2013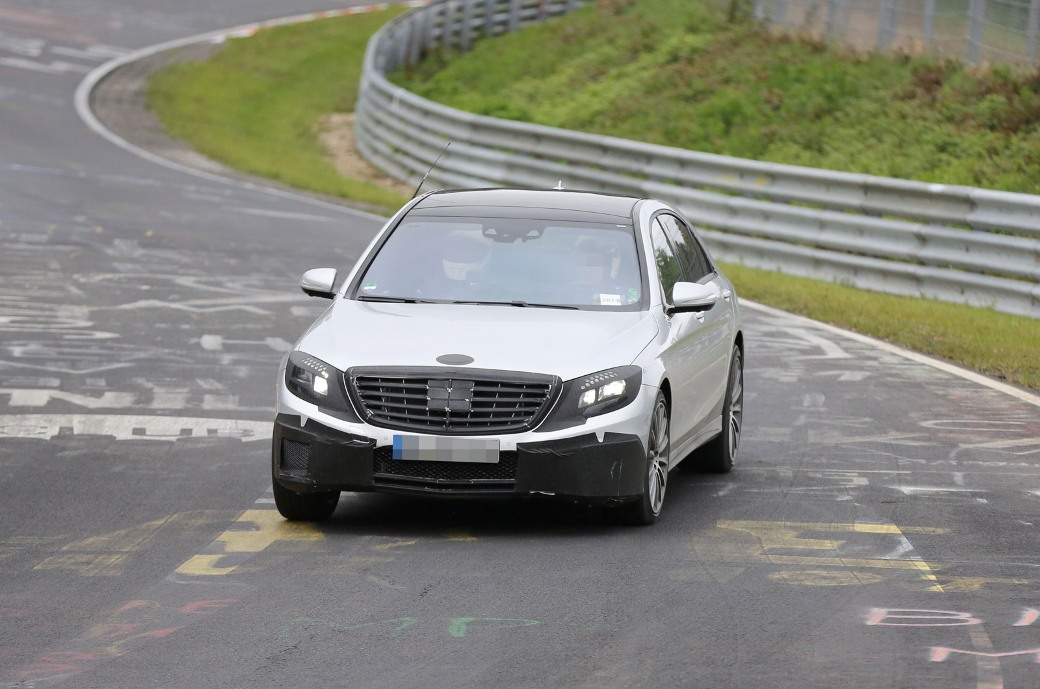 Spy shots of the latest model of the Mercedes-Benz S63 AMG emerged recently showing its distinguishing quad-exhaust tips, lowered suspension and uprated brake rotors.
This particular prototype did not have as much camouflage as the previous versions that emerged earlier. The design of the front bumper of the vehicle appeared similar to the 2014 Mercedes-Benz E63 AMG.
Although the design may have a similarity to the E63, it remains uncertain if the next-generation model of the Mercedes-Benz S63 AMG will feature the 5.5-liter twin turbo V8 engine of the previous model of the vehicle. This engine offers a power of 571HP and 664 lb-ft of torque.
It may also be possible for the luxury car manufacturer to provide the upcoming model with a 6-liter twin turbo V12 engine. The V12 engine offers 621 HP and 738 lb-ft of torque.
The model that will be offered in the US is also expected to come with an all-wheel drive feature, which is typical of vehicles offer in this particular market.