Peter Parcon
May 20, 2013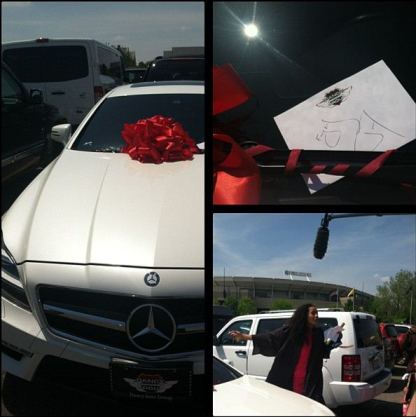 Skylar Diggins received a 2013 Mercedes-Benz SUV as a graduation gift from the sports management company of Jay-Z as a graduation gift. Diggins is considered as an upcoming star of the WNBA and recently signed with "Roc Nation," the company of the rap superstar.
She was picked third overall by the Tusla Shock in the draft this year. She is also the current all-time scoring leader of Notre Dame and has received a number of awards in the past. She was also named as the Big East player of the year in the last two seasons. She was named in the All-American First Team of the Associated Press during these seasons.
Pictures of the brand new SUV from the luxury car manufacturer were posted by both Diggins and Roc Nation on their respective Instagram accounts. Diggins graduated from Notre Dame University recently.
The 2013 Mercedes-Benz SUV that Roc Nation gave to Diggins was for her dedication and work in the last four years.