Peter Parcon
May 30, 2013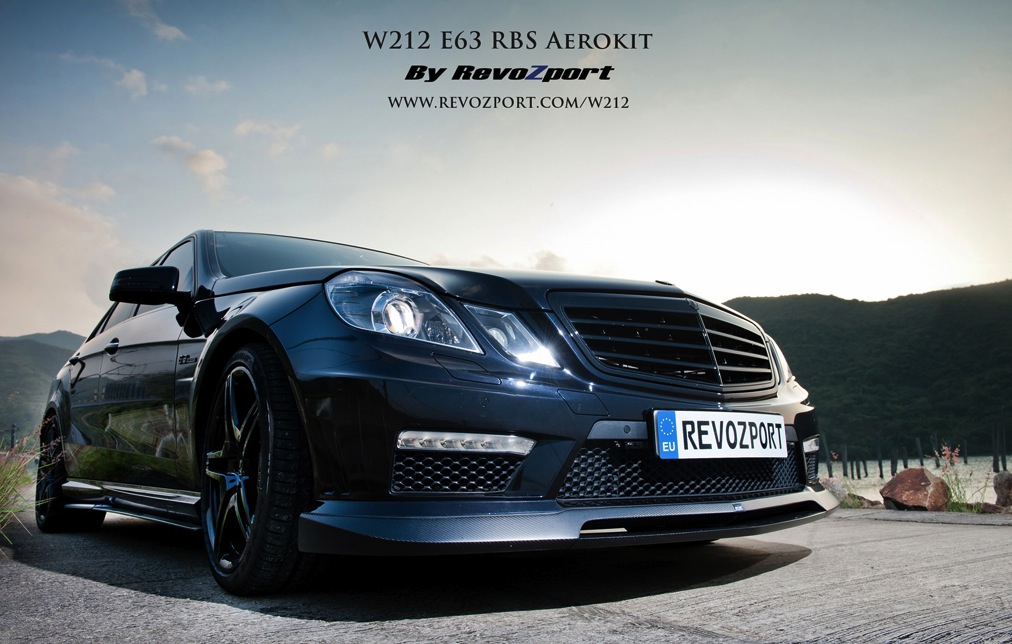 The Mercedes-Benz E63 AMG was given an aerodynamic pack recently by Revozport, a tuner based on Hong Kong. This comes despite the facelift given to the vehicle during the Detroit Motor Show this year. In addition to the AMG model, the Sedan and Estate were also given similar kits by the same company. The Mercedes-Benz C63 AMG was also given a similar kit in the past and the result was impressive.
The RBS aero kit for the AMG model provides a badgeless front grill, mirror covers, rear diffuser and trunk spoiler. On the other hand, the estate models were given an RBS front splitter, side skirts, rear diffuser and roof spoiler. The RBS side skirts come in four different components. The sedan also receives a kit similar to the one given to the estate.
The aero kit also features the Revozport Authentic Hologram label that has a unique ID registered to the production system of the company. The aero kit of Revozport is consistent with the products the company released in the past years.