Peter Parcon
May 22, 2013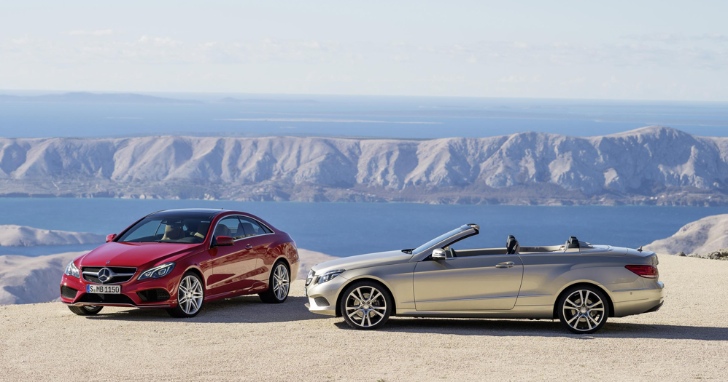 The pricing for the Mercedes-Benz E-Class Cabriolet and Coupe for the UK market was released by the luxury auto manufacturer from Germany.
The new Cabriolet and Coupe offer better fuel efficiency and come with a number of enhanced features such as the latest Stereo Multi-Purpose Camera. The two models underwent an extensive revision by Mercedes-Benz. The two models are offered in the AMG Sport and SE variants. Each variant is also available in two gasoline and three diesel engines, with a power output that starts at 170 HP.
The standard features of the new vehicles include the COMAND Online system with Media Interface, power Direct Steering system, DAB digital radio , LED headlights, Collision Prevention Assist, Attention Assist, and Active Park Assist .
The AMG Sports variants will feature an upgraded front brake system, 18-inch rollers, the latest AMG body kit, leather seats, and AMG steering wheel. On the other hand the SE variant features 17-inch alloy wheels, leather upholstery, and a front apron with Sports grille.
The base price for the Mercedes-Benz E-Class Cabriolet is at £38,465, while the Coupe has a base price £35,095.