Peter Parcon
May 22, 2013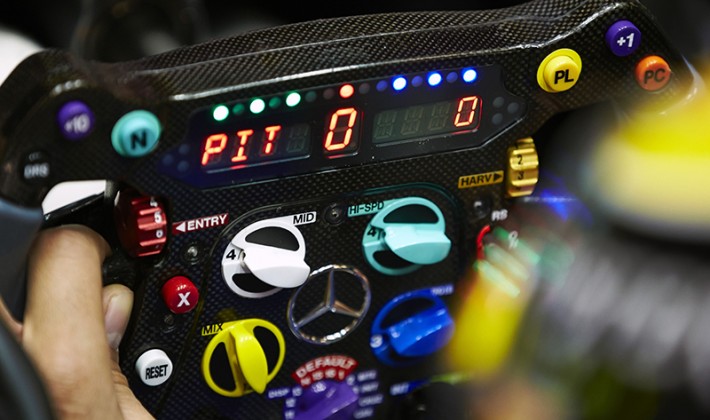 The complex design on the new Formula One steering wheel of Mercedes-Benz allows the driver to effortlessly control all digitally-adjustable features of the vehicle.
Most of the controls and instruments of Formula One cars have gradually moved into the steering wheel over the years. These controls like employing the pit-lane speed limiter system or modifying the fuel mixture and traction control, will allow the driver to manage the different functions of the car during the race.
New additions to the control system on the steering wheel include managing the front wing of the vehicle and the boost button, which increases the power of cars with the KERS system temporarily.
In addition to providing control over the functions of the car, the steering wheel also gives drivers all the necessary information they need while on the race track. The multi-function LCD gives the driver a signal when to shift gears at the appropriate time. It also offers information about speed, lap times, and engine temperature.
Safety features also include warning lights that alert drivers on possible dangers on the track like debris or an accident.