Ryan Joseph Ramos
May 5, 2013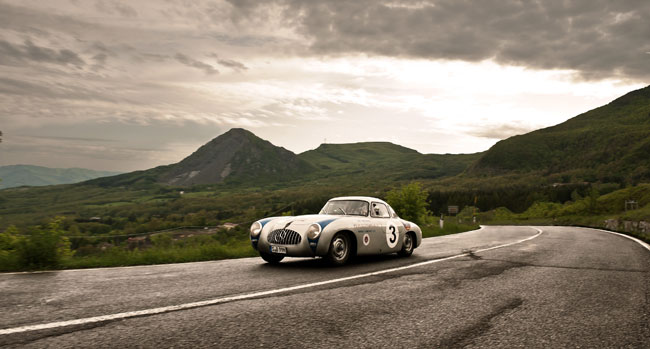 In order to establish a "long-term collaboration," Mercedes-benz Classic and 1000 Miglia S.R.L., the entity behind Mille Miglia endurance race, have struck a partnership that will see Mercedes-Benz become the main automotive sponsor for the event.
As expected because of the company's extensive participation in the event throughout its history, Mercedes-Benz will be fielding a number of vehicles in this year's iteration of the Mille Miglia. Some Mercedes-Benz brand ambassadors will also be present and will participate, including former F1 drivers David Coulthard, Karl Wendlinger, and Jochen Mass. The driver of the F1 Safety Car (which is a Mercedes SLS AMG), Bernd Maylander, will also be there.
Mille Miglia 2013 will take the participants from Brescia, a town in northern Italy, all the way to Rome, and then back again to the starting point. That's a course that makes up a thousand miles, giving the event its name. Along the way, the classic cars driven by the participants will encounter different challenges.
The Mille Miglia only accepts cars that were among the original line-up for the historic event (1927-1957), making it a true showcase of classic cars in the modern era. That also makes it the perfect event for Mercedes-Benz Classic to partner up with.