Peter Parcon
May 23, 2013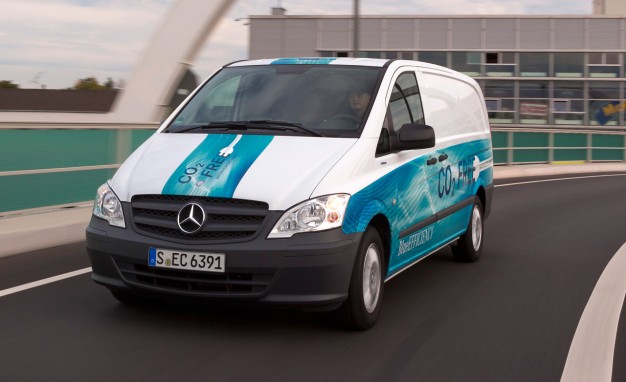 The low demand for electric cargo vans that can go as fast as 50mph may not validate full production of such a vehicle, according to Mercedes-Benz.
The luxury car manufacturer made this revelation after its limited release of the Vito E-Cell electric commercial vehicle in the European market. The release of the vehicle was simply to evaluate its feasibility in the market. Due to the low demand, the project may be discontinued, according to Volker Mornhinweg, the head of the van division of Mercedes-Benz.
The Vito E-Cell vehicle can carry loads reaching 1,873 lbs. It has a range of around eighty miles. According to the company only a small number of this electric commercial vehicle were sold in the market.
The appeal of diesel engines for the next generation commercial vehicles of the company is still preferable in the market. The efficiency of the vehicles will be enhanced using lighter materials and the start-top technology for the engine. It may also be offered in the North American market.