Peter Parcon
May 20, 2013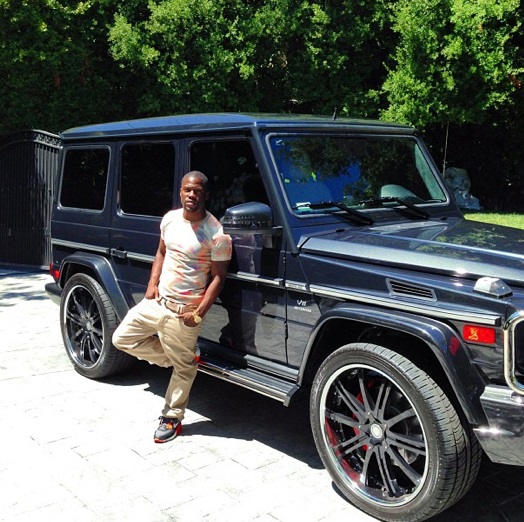 It appears that another luxury vehicle has been added into the vehicle collection of comedian Kevin Hart. The American comedian and actor may be funny on stage but he does not joke around with his cars. His collection already includes a Mercedes-Benz SLS AMG, and it appears that the garage will have to make room for his brand new Mercedes-Benz G63 AMG.
He posted a photo of himself standing beside the new acquisition on his Instagram account around one week ago. He indicated in the same post that it was a big toy for a little boy and he has a Napoleon complex, which is quite obvious with the picture showing the huge vehicle beside him.
The Mercedes-Benz G63 AMG does appear to dwarf the 5-foot-two-inch star. The G63 has a height of six feet and four inches. According to Kevin, the new luxury SUV cost him around $134,300, which is the base price of the vehicle in the US.