Peter Parcon
May 16, 2013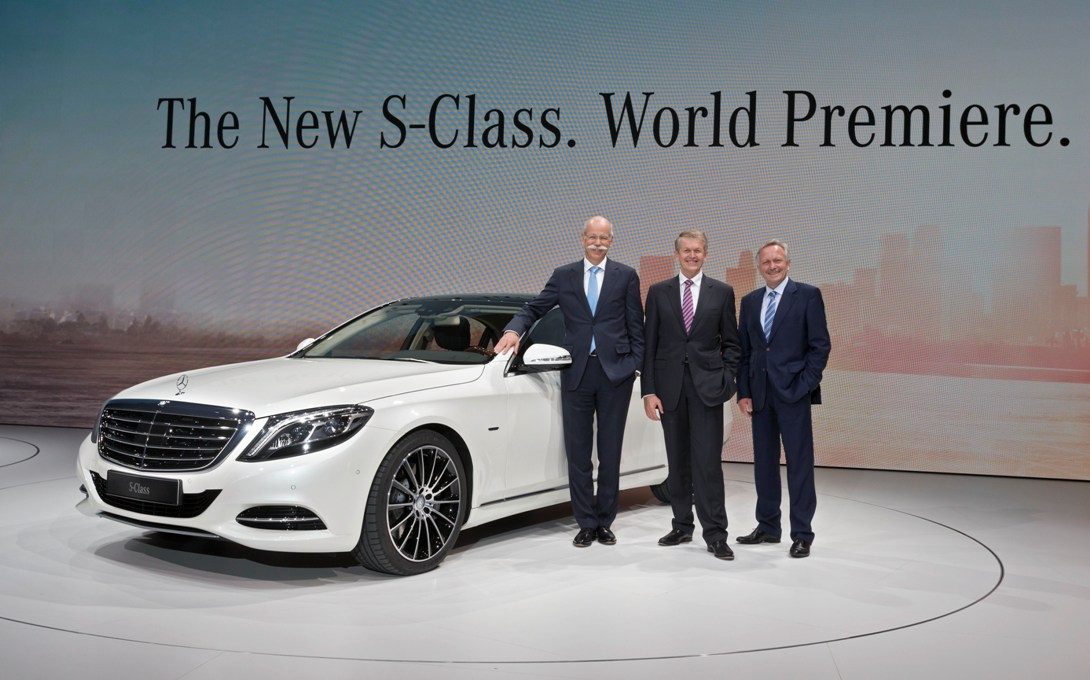 The launch of the new flagship of Mercedes-Benz was as grand as the vehicle itself as it was flown in direct from Stuttgart on an Airbus A300-600 cargo plane of DHL. The new Mercedes-Benz S-Class was introduced to an audience that can veritably be called the who's who in the industry, politics and media.
The Hamburg Symphony Orchestra provided the background music as the S-Class carried its first passenger onto the stage, Alicia Keys. Daimler AG CEO and Mercedes-Benz Cars Head Dr. Dieter Zetsche said that the S-Class exemplifies the Mercedes-Benz brand. The company also aspires to provide nothing but the best for its clients in all aspects.
The new Mercedes-Benz S-Class represents a modern luxury saloon that sets a new standard for automotive safety equipment. It offers a number of new features that enhance the driving experience of its users. The vehicle also sets the standard in the audio and lighting technology used for a saloon. Its safety and assistance systems are also considered the best in the entire industry.
The launch event for the Mercedes-Benz S-Class also gave the guests a remarkable sensory experience with the opening of an exclusive "Ten-Star Restaurant." Top-notch chefs provided a distinctive gastronomic experience through the different cuisines they provided for the dinner.
In addition to Alicia Keys, internationally-acclaimed stars Lisa Bassenge and Alice Francis also provided the musical accompaniment, backed by the Hamburg Symphony Orchestra under conductor Prof. Johannes Schild.