Justin Szabo
May 12, 2013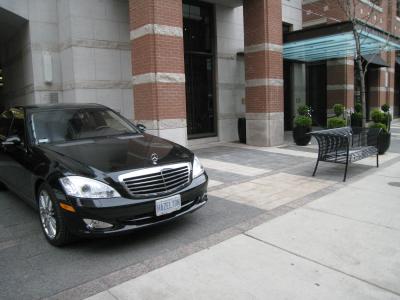 The Mercedes-Benz Canada and The Hazelton Hotel created a marketing alliance in the heart of fashion and "high-life" district in Toronto for their guests to experience a 5 star lifestyle. This alliance will incorporate living in the newly designed Hazelton Hotel in Yorkville, Toronto and allow their guests to be chauffeured around in a S550 4Matic house car. In addition guests will have the chance to test drive any Mercedes-Benz products at the hotel's doorsteps and test drive the cars to and from work. This will maximize their experience within the city and help prospective buyers make their decision quicker.
President and CEO of Mercedes-Benz Canada, Marcus Breitschwerdt says, "It won't be a surprise to most to see the beginning of a solid relationship blossoming between our two organizations. Both Mercedes-Benz and The Hazelton Hotel are dedicated to the highest standard in all areas of their operations and are committed to making the overall customer experience the most enjoyable possible at every level."
The Hazelton Hotel's General Manager, Matthew Opferkuch adds, "Much thought, care and passion have gone into the creation and building of The Hazelton Hotel. Now fully operational, our mandate is to offer the very best stay away from home to our guests. Mercedes-Benz Canada shares our commitment to excellence so it was therefore fitting to embark on this mutually beneficial journey together."
While in Toronto, The Hazelton Hotel guests have access to the chauffer-driven S550 4MATIC house car to travel to and from downtown appointments. In their large and stylish room, Hazelton guests can peruse the contents of the Canadian Edition of MercedesMagazine. A special test drive program is offered to The Hazelton Hotel's guests in collaboration with the Mercedes-Benz dealer in the city where they reside across Canada. The guest's vehicle of choice will be delivered to his or her home or office for a most convenient thorough test drive.
In addition to the standard outstanding sojourn guests experience when they stay at The Hazelton Hotel, Mercedes-Benz Canada customers will also be offered specific privileges when they choose this property during their travels.
Creative direct mail initiatives, shared event hosting and on-line customer programs are currently in the development stage. These will see Mercedes-Benz Canada and The Hazelton Hotel offering their respective clientele additional special customer care benefits.
About Mercedes-Benz Canada
Mercedes-Benz Canada is responsible for the sales, marketing and service of its three brands in Canada; Mercedes-Benz, smart, and Maybach. Headquartered in Toronto, Ontario, Mercedes-Benz Canada employs approximately 1,000 people in 19 locations across Canada. Through a nationwide network of 18 Mercedes-Benz owned retail operations and 39 authorized dealerships, Mercedes-Benz Canada sold 18,547 vehicles in 2007, the best year ever reported for Mercedes-Benz Canada.
About The Hazelton Hotel
The Hazelton Hotel is located in the heart of Yorkville, an upscale neighbourhood that is home to some of Canada's most exclusive shops and within walking distance to the Royal Ontario Museum, art galleries and award-winning restaurants.