Ryan Joseph Ramos
May 10, 2013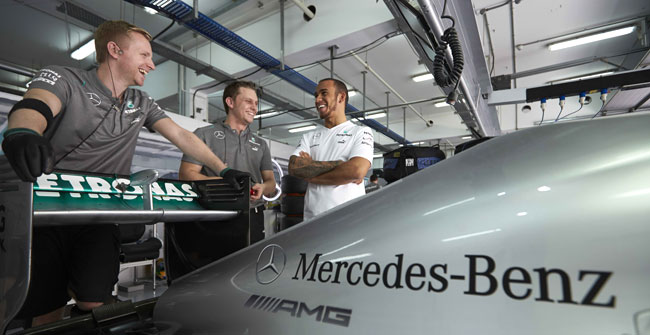 For much of the first four races of the 2013 Formula One season, the Mercedes AMG Petronas team has struggled with their tires. As the European leg of the season kicks off this weekend with the Spanish Grand Prix, a tweaked Pirelli hard compound tire should help the team's chances, along with some improvements to the car itself.
Nico Rosberg said that the new tire "is closer to the operating window of the medium," adding that the hards were the ones they found to be particularly problematic. For one, the old hard tires suffered from heavy graining during the team's winter testing.
The weather in Europe should also help the team's tire problems in the coming races, as temperatures here are comparatively cooler compared to the last race in Bahrain, for example.
"We have the new harder tyre which hopefully will play into our hands a bit more – but everyone is in the same boat," said Lewis Hamilton, who qualified in pole position for McLaren-Mercedes in last year's race, but had to settle for an eighth-place finish after lack of fuel after qualifying caused him to start the race from the back of the grid.
Stayed tuned here at BenzInsider for more updates on the coming Spanish Grand Prix and more!