Ryan Joseph Ramos
May 11, 2013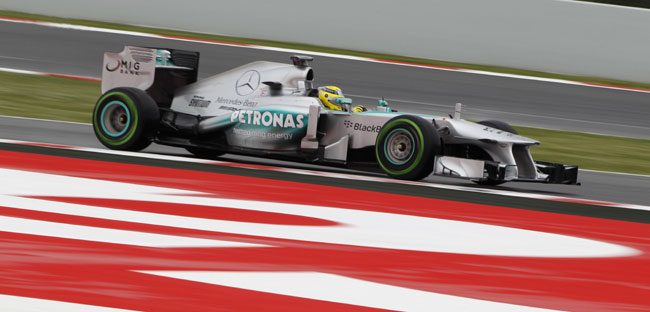 Mercedes AMG Petronas again showed some good form in the practice sessions leading up to the qualifying for the 2013 Spanish Grand Prix, although the team actually had a worse showing on the final practice session at the Circuit de Catalunya.
Lewis Hamilton was able to clock in P6 for each of the first two practice sessions, while Nico Rosberg managed P9 in Practice 1 before logging a time good for P7 in Practice 2. The final practice on Saturday was much worse for the team, with Hamilton at P9 and Rosberg at P11 after last-minute runs by the other drivers bumped them down from the top three.
"The team have done a great job to bring our upgrades here this weekend and whilst I could feel the impact immediately, it's difficult to quantify how much of an improvement has been made at this early stage," said Hamilton, who is currently in fourth place in the drivers' standings.
Rosberg noted that the team, as it was early in the season, still quick from a lap standpoint, but there's still work to do to make sure this carries on to the full duration of the race.
Qualifying is now in session, and rest assured we'll give you a recap of the action and the results later on, so stay with us!