Ryan Joseph Ramos
May 11, 2013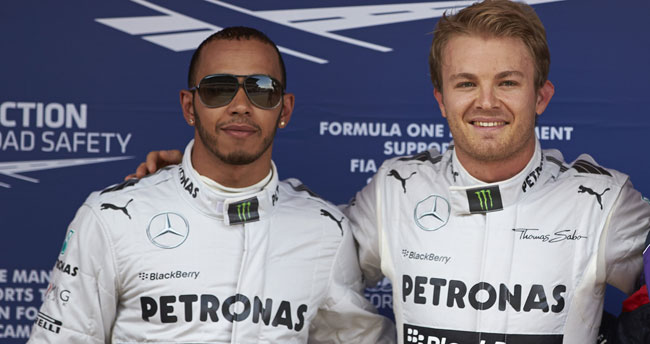 Mercedes AMG Petronas showed it was ready. Silver Arrows drivers Nico Rosberg and Lewis Hamilton claimed a one-two finish in qualifying for the 2013 Spanish Grand Prix, which would give the team the front row at the starting grid for tomorrow's race at the Circuit de Catalunya.
Hamilton actually set the pace in the first two rounds of qualifying, but it was Rosberg who really stepped it up in Q3. Rosberg's time was 1:20.718, with Hamilton just a shade slower at 1:20.972. Rosberg was P2 in Q1, while he was just P6 in Q2. That didn't matter, though. All he needed was to get into Q3.
This makes it Rosberg's second consecutive pole position, although the first one didn't actually translate into the race. We'll see how the team will approach the Spanish GP tomorrow, and if having the front row all to themselves will help the drivers this time around.
Rosberg and Hamilton will be trailed by drivers' standings pole-sitter Sebastian Vettel and Kimi Raikkonen, with teammates Fernando Alonso and Felipe Massa in P5 and P6. Last year's winner, Pastor Maldonado, couldn't quite get good pace and qualified at P18.