Ryan Joseph Ramos
May 3, 2013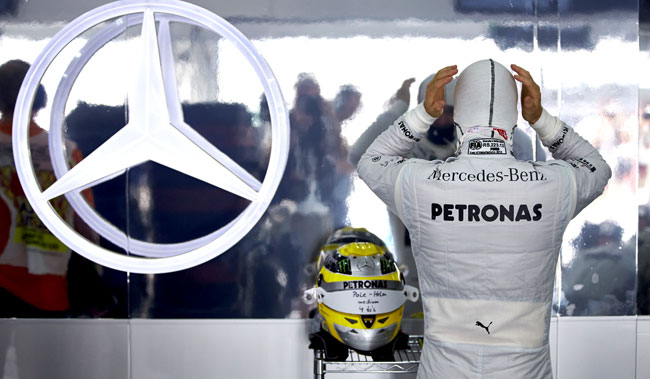 There's been a short break, but Formula One action resumes next weekend at the Circuit de Catalunya for the 2013 Spanish Grand Prix. Mercedes AMG Petronas is keen on improving the results it has posted so far after four races. Tyre management remains an issue, as is a lack of pace during the races.
Lewis Hamilton sees Spain as a great opportunity "to get into the routine of the European season." He added that being familiar with the track because of all the work during the preseason should help the team and allow the Spanish GP to be "a good benchmark" of Mercedes' progress.
"We know that the car went very well at the Circuit de Catalunya in pre-season testing so I am hopeful that we can have a strong weekend," said Nico Rosberg, who has had to deal with reliability issues this year, as shown by two retirements so far.
Both drivers have spent some time doing work at the factory and in the simulator. All the adjustments and improvements are aimed at making sure that the team performs consistently. So far, the team has been stellar during practices and qualifying, but has failed to deliver a win on race-day Sunday.
Hamilton remains at third place in the drivers' standings with 50 points, thanks to two podiums and a couple more fifth-place finishes. He trails defending champion Sebastian Vettel (77 points, 2 wins, 3 podiums) and Kimi Raikkonen (67 points, 1 win, 3 podiums). Rosberg is in ninth place with 14 points.
In the constructors' standings, Mercedes is in fourth place, trailing Red Bull, Lotus, and Ferrari.