Ryan Joseph Ramos
May 8, 2013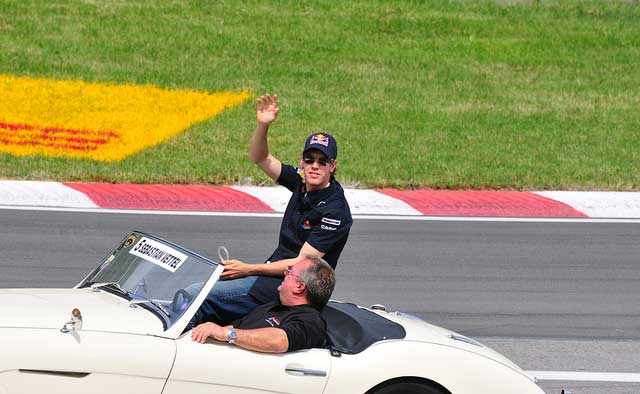 Niki Lauda has confirmed that he is courting Red Bull Racing's Sebastian Vettel, the man who is arguably the most dominant driver in Formula 1 at the moment. This was confirmed via the Bild am Sonntag newspaper.
The effort to have Vettel join the team is something that Lauda says was begun by the previous motorsport director at Mercedes-Benz, Norbert Haug. As well he should, according to Red Bull F1 consultant Dr. Helmut Marko. Vettel is currently on top of the drivers' standings, 10 points ahead of Lotus driver Kimi Raikkonen. In addition, he is the youngest triple champion in the history of F1, among other records involving the word 'youngest' and a very impressive racing resume.
Vettel's contract was extended until the end of 2014, with Marko mentioning in 2011 that he would like to extend this to 2016. There's also another constructor rumored to have the inside line on Vettel; there are rumors that the German driver already has a non-binding pre-contract  with Ferrari. Vettel has also stated his desire to drive for the team of the prancing horse.
News about driver movement probably won't settle down anytime soon, with reports stirring that Mark Webber might not return to Red Bull and reports that Raikkonen could be headed for a race seat with the defending 3-time constructor champs.
Mercedes AMG Petronas currently fields a driver lineup of Lewis Hamilton and Nico Rosberg. Hamilton is in the first year of a three-year deal, while Rosberg is signed until the end of this year, at least, and his contract is expected to have an option for the 2014 season.
[Photo Credit: Gregory Moine on Flickr]