Peter Parcon
May 14, 2013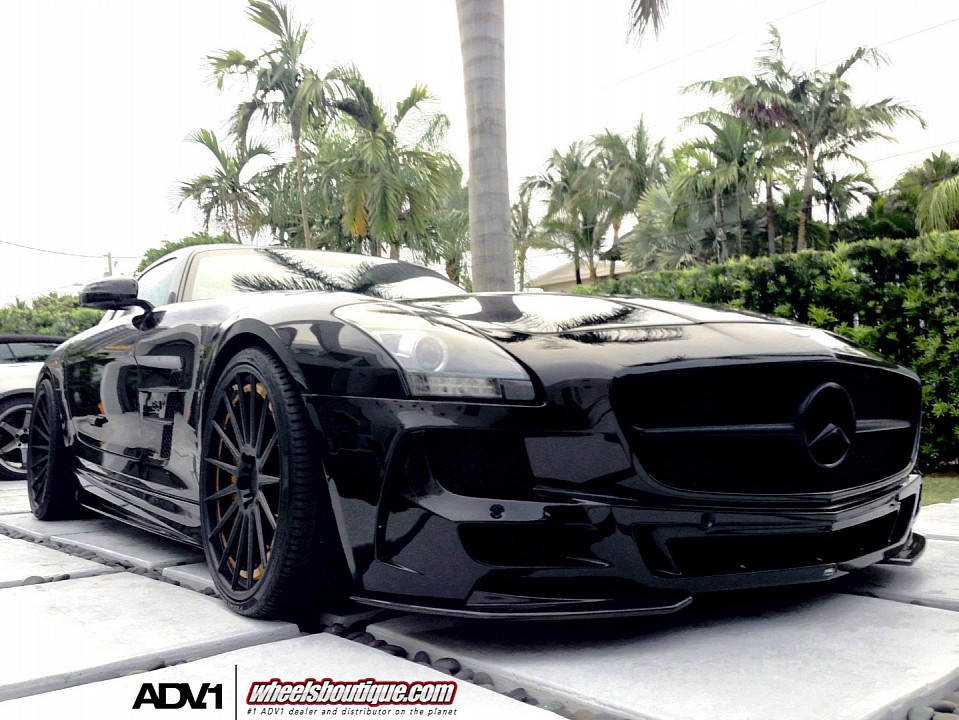 California-based ADV1 and Miami-based Wheels Boutique collaborated on a project that transformed a Mercedes-Benz SLS AMG into a customized vehicle that was dubbed Darth Vader. A MED Design carbon fiber body kit was used on the SLS AMG Coupe, giving it an all-black, aggressive appearance.
The body kit also included a front spoiler, boot lid spoiler, and a rear diffuser. All of these features along with the entire body were given a clear black coat finish.
Quadruple exhaust tips of the Akrapopvic exhaust system are found on the rear apron of the vehicle. This adds another 12HP and lb-ft (13nM) of torque to the 6.2-liter naturally-aspirated V8 engine.
The customized Mercedes-Benz SLS AMG also features black ADV15TSSL rims with gold lip. The front measures 20 inches while the rear rims are 21 inches in size. The customizations made on the vehicle have made it among the best-looking tuned SLS models that have come out into the open.