Ryan Joseph Ramos
May 8, 2013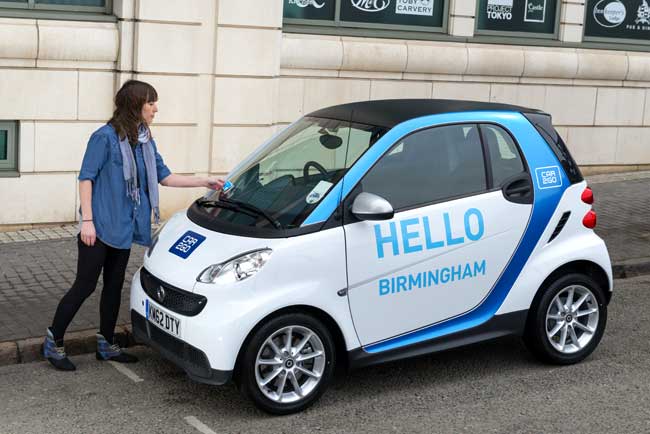 May 8th marks the start of the new car2go on-demand service in Birmingham, with 250 smart fortwo cars initially on offer for use within its free-floating home area that covers 21 square miles of the English city.
Stefan Mueller, car2go Europe GmbH CEO, said that "car2go gives you the ability to go where you want, when you want – and in comfort – but without all the costs associated with owning, running and insuring a car full-time. We're confident everyone will find car2go an easy, cost-effective and environmentally responsible way to get around Birmingham."
The home area for Birmingham covers the area between the following: Oxhill Rd., Pershore Rd., Vicarage Rd., Highfield Rd., City Rd., Grove Park, Stratford Rd., as well as Aston Park. People can park in the Pay & Display bays within the home area without worrying about time restriction. Any free parking space is also usable as long as parking there won't affect resident or business parking.
People who want to join in can simply register at car2go.com/Birmingham or at the car2go shop itself. There's a £29.90 one-time registration fee. Driving is charged 35 pence each minute, inclusive of fuel, insurance, road tax, parking, and even maintenance. The first 30 minutes of each account are free in order to get the user acclimated to the smart fortwo vehicle.
Birmingham becomes the second UK city to get the car2go service. London was the first to receive car2go back in December 2012.