Muamer Hodzic
May 22, 2013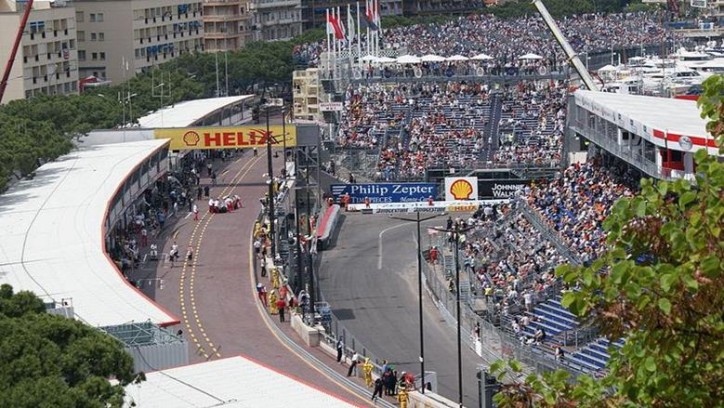 The 2013 Formula 1 championship has certainly had Mercedes AMG racing fans perched upon the edge of their seats this season. After five races, and despite starting in pole position a number of times, Mercedes are still yet to bag a win at any of the grands prix events of the 2013 F1 world championship. Ross Brawn felt he had hit the jackpot with his pairing of Nico Rosberg and Lewis Hamilton but with five races down we are still yet to witness the team pose a threat to the unstoppable Red Bulls. Despite this, Ferrari's Formula 1 ace Fernando Alonso has been reported by the BBC as saying that Mercedes are his favourites to win at Monaco. Here we take an in-depth look back at this years previous races, and ask the question; Can Mercedes really win the Monaco Grand Prix?
The Formula 1 Championship kicked off in Australia on March 17th at Melbourne's spectacular Albert Park street circuit. Lewis Hamilton was reportedly excited about his cars performance in his debut race for Mercedes, and he had every right to be as the race kicked off with Hamilton leading the first four laps. However after scuffling on the track with Alonso, Hamilton had to make an unplanned tyre change which led to him finally placing fifth. Rosberg meanwhile experienced electrical problems with his car and had to pull out of the race after 26 laps.
March 24th saw the first podium finish for Mercedes at the Malaysian Grand Prix. Hamilton placed third at Sepang for his team, just behind the two Red Bull drivers, despite an embarrassing faux pas, which saw him pull into his former teams pit by mistake for a tyre change. Hamilton didn't look too comfortable standing on the podium at Malaysia either. Rosberg was the faster driver here but had been given orders not to overtake Hamilton, despite repeatedly questioning the race strategy, he succumbed allowing Hamilton to take third while Rosberg finished 4th.
After a three week break the F1 championship returned on 14th April, this time taking to the Shanghai International circuit for the Chinese grand prix. Hamilton started this race in pole position for Mercedes, after completing his qualifying lap in a blisteringly quick time. However, according to Ross Brawn, something changed between the race qualifier and the grand prix which saw both drivers struggle to maintain consistent driving on the track, allowing Ferrari and Lotus to gain momentum. Hamilton eventually finished third though, taking another podium finish for Mercedes, while Rosberg was again, disappointingly forced to retire the race early due to a problem with his cars anti-roll bar.
The fourth race of the season saw Rosberg starting in pole position for Mercedes at the Bahrain grand prix on 21st April. However, Mercedes have previously struggled at this track and this year seemed to offer nothing different. Rosberg struggled massively with his tyres, dropping from pole position to finish ninth at Bahrain. Hamilton finished fifth.
The Spanish grand prix at Circuit de Catalunya on Sunday 19th May looked promising for the Mercedes AMG Petronas team. They managed to secure a 1-2 pole position, after Rosberg drove a completely faultless lap in the qualifier, followed by Hamilton just 0.2 seconds behind. Red Bull's Sebastian Vettel started the race in third position. This gave Mercedes a straight hat-trick of poles, after China and Bahrain, and gave their racing fans hope for a win in Spain. But there was air of disappointment as again the drivers struggled to hold their positions. After 66 laps and 191 miles, Rosberg finished sixth and Hamilton a disappointing twelfth.
The real problem facing the drivers in this years Formula 1 championship, appears to be something that Mercedes have struggled with since 2009, excessive tyre usage. The streets of Monte Carlo are notoriously torturous to both the Formula 1 drivers and their cars. The evidence suggests that both Hamilton and Rosberg are capable of winning the Spanish Grand Prix but unfortunately it looks as though Mercedes need to work harder on improvements to the cars in order to bring them to a standard capable of posing a threat to Red Bull. Brawn has already stated that Mercedes will not be making any significant changes to the cars performance. It's becoming obvious though that focusing more effort towards improving the vehicles mechanics will contribute massively towards allowing them to endure the thrashing that these competitive drivers hand out on the track. Only then will Mercedes be capable of taking a win at Monaco.
Contributed by Service 4 Service, the Mercedes servicing specialists.
Contributed by Service4Service.