Emmanuel P
May 17, 2013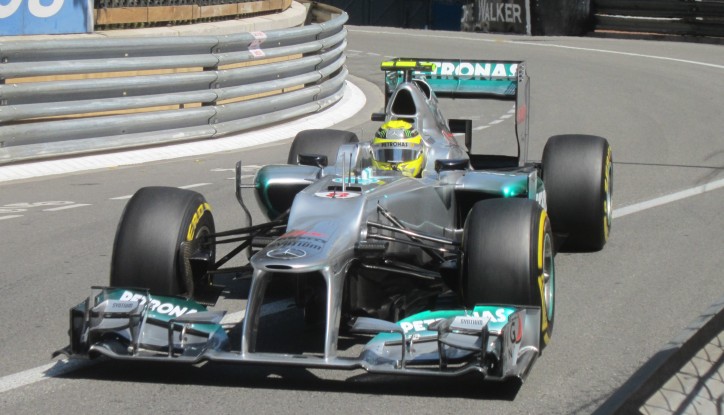 The weekend of May 26 will see the 71st running of the Monaco Grand Prix. In terms of glamor and prestige in the motoring world, Monaco has few equals, with its population of exotic cars and exotic people, apart from being the venue of important circuit and rallying events in the motorsports calendar.
The Mercedes F1 team admittedly wants to get the sub-par performance of the Barcelona race behind them, and Ross Brawn has said that no significant updates are to be expected with the car. Rather, the focus will be on setting up the car so that the drivers will be comfortable on the relatively slow, bumpy course. Cognizant of the fact that track conditions change rapidly at Monaco, Brawn admits that particular focus will be on making sure that the tires last the race while shooting for consistency.
Both Hamilton and Rosberg know that qualifying will be critical, like always, for Monaco. Historically, in the past 30 Grands Prix, only three cars which qualified outside the top three have won the race. Needless to say, the pressure is on.