Ryan Joseph Ramos
May 1, 2013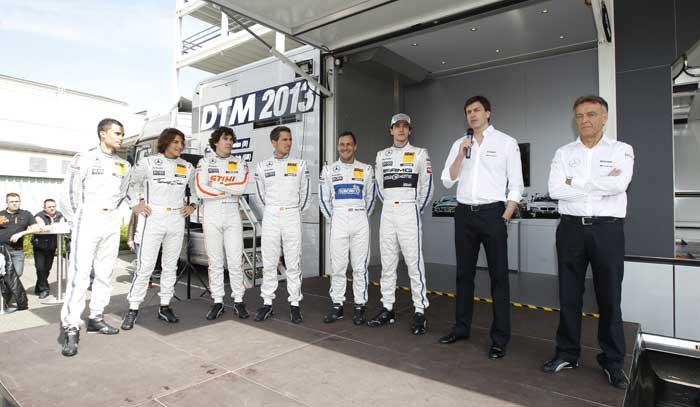 The first weekend in May will see tons of racing action as the 2013 season of the Deutsche Tourenwagen Masters gets underway at Hockenheim. The Mercedes-Benz team for 2013 will feature one veteran and a bunch of young drivers ready to make their mark.
Last year's runner-up Gary Paffett will be joined by junior team members Roberto Merhi, Christian Vietoris, and Robert Wickens at Mercedes-Benz  HWA Team, while Mucke Motorsport will be fielding Daniel Juncadella and Pascal Wehrlein.
With the five young guns in Mercedes-Benz, the team has an astounding average age of 23 years, making it the youngest among the three manufacturers. There are also some new faces over at management, with motorsport chief Toto Wolff taking over back in January, and Ralf Schumacher assuming a management position at Mucke Motorsport.
Mercedes AMG Petronas F1 driver Nico Rosberg will also be present at Hockenheim to drive a demo lap in the Mercedes AMG C-Coupe (driving a lucky fan around!) and to show support to the junior team, for which he is mentor.
As for the race itself, the team has high hopes. "Hockenheim simply suits Mercedes-Benz and me," said Paffett. "Our brand has been victorious 32 times here and I myself have won four races." He added that the goal is to contend for the title right away and maintain it all the way to the finale, which is also held in Hockenheim.
This year, some changes have come to DTM. For one, there will be no more Friday practice sessions. Set-up will take place over a 90-minute period on the morning of Saturdays on race weekends. DRS and a new option tire have also been implemented in order to encourage overtaking and thus make the races more exciting.