Peter Parcon
April 22, 2013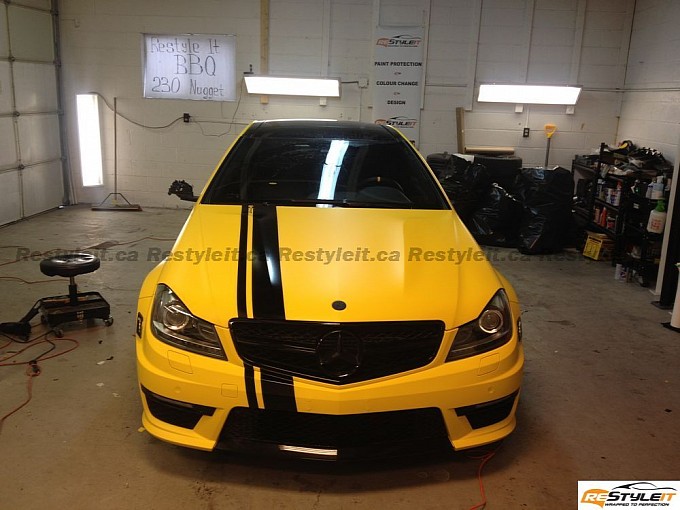 The Mercedes-Benz C63 AMG was given a makeover recently by Restyle It, a wrapping specialist based in Canada.
The color of the German luxury vehicle was altered giving it a more pronounced shade of yellow reminiscent of that impressive yet endearing robot-morphing muscle car from a race of alien robots. The whole car was given a light yellow wrapping to complete its transformation.
The company also added gloss black trimmings along the front grille, the vents, roof, lower front lip, rear spoiler, the diffuser and the mirror casings. The hood and the trunk lid also feature gloss black racing stripes that further highlighted the design of the Mercedes-Benz C63 AMG.
The luxury vehicle from Mercedes-Benz offers a power of 457hp at 6800 rpm through its multipoint-injected V8 engine. This allows the car to go from 0 to 100 km/h or 62mph in 4.5 seconds. The top speed of the Mercedes-Benz C63 AMG is at 259 km/h or 155 mph.