Peter Parcon
April 30, 2013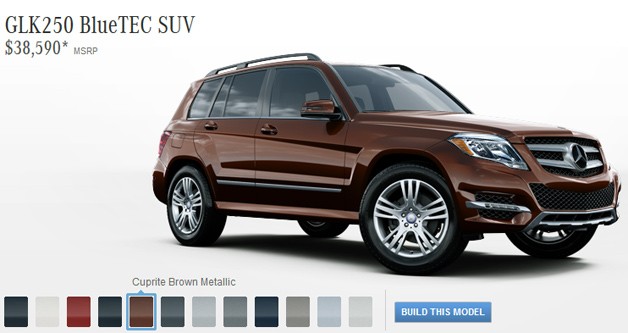 The 2013 Mercedes-Benz GLK250 Bluetec will finally become available in dealerships one year after it was initially unveiled during the New York Auto Show in 2012. The base price of the GLK250 is at $38,590 although a destination charge of $905 is not yet included. Buyers who are looking to purchase the gas-powered variant of the compact diesel crossover will have to pay another $1,500 over the base price of the luxury vehicle.
The 2013 Mercedes-Benz GLK250 Bluetec will feature a four-cylinder 2.1-liter diesel engine that produces 200HP and a torque of 369 lb-ft. The vehicle also features the 4Matic all-wheel-drive system.
Economy figures were also provided by Mercedes-Benz for the diesel model of the vehicle. The EPA estimates of the model are at 24 miles per gallon for city driving and 33 miles per gallon for highway driving. Although the EPA website has not posted the fuel-efficiency numbers of the 2013 Mercedes-Benz GLK250 Bluetec, the numbers show considerable improvement from the 19 mpg and 25 mpg for city and highway driving respectively of the GLK350.