Peter Parcon
April 9, 2013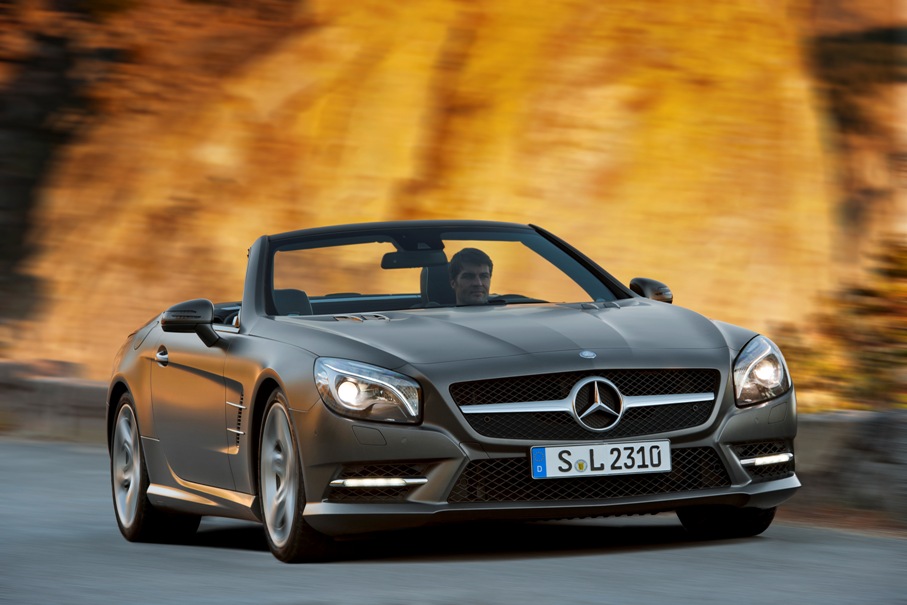 The enjoyable driving experience offered by the Mercedes-Benz SL and SLK sports cars will be expanded further with a number of new features that are available starting April.
The four-cylinder, six-cylinder and the eight-cylinder models of the vehicles will feature the Driver Assistance or the COMAND Online package that offers the latest high-resolution color screen display on its instrument panel. In addition to the added feature, the 7G-TRONIC Plus transmission of the vehicle will be upgraded with the latest Momentary M mode. Due to this, the transmission will automatically switch to the fuel-efficient auto-switch mode after drivers have manually shifted up or down using the optional shift paddles after a certain period of time. An automatic tire pressure system will also be available as an added option.
The Mercedes-Benz SLK will also have additional options including 18-inch light-alloy wheels, lowered sports suspension, an upgraded brake system, better seats, steering wheel shift paddles optimized for automatic transmissions, checkered flag design on the instrument panel, nappa leather-encased shift and selector lever, red seat belts, and black velour floor mats.
On the other hand, the Mercedes-Benz SL will come with a multimedia system featuring the SPLITVIEW technology that offers different contents on the COMAND display. This will allow the driver to look at navigation instructions while the passengers watch a video on the same screen display.
The SL will also feature the Night View Assist Plus that gives an alert to drivers whenever the vehicle approaches precarious driving situations that may involve animals or pedestrians in dark areas. The SL will also be available in two color options, hyacinth red or polar white.