Emmanuel P
April 25, 2013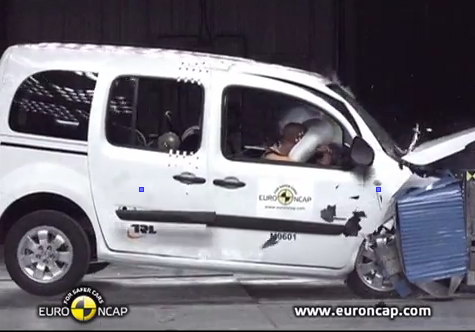 In what must have caused no small amount of embarrassment all around, Mercedes-Benz's Citan Kombi was recently tested by Euro NCAP and found wanting. This was because it was found to have less than satisfactory performance in some areas, such as the restraint systems, a marginal side airbag and gaps in the latching system for the sliding door.
Added Euro NCAP's secretary general, Michiel van Ratingen, "We're disappointed that a company with such a strong tradition of safety as Daimler would take an old model and basically do nothing to make sure that its safety is up to date. With a little bit more invention, they could have improved the restraint systems. They just haven't spent the money. We know that Mercedes-Benz can do much better".
It's should be mentioned that the Citan is a rebadged version of the Renault 2008 Kangoo. This embarrassment is a result of badge engineering that was haphazardly done, in that Daimler did not seem to bother with bringing the van's safety standards up to par. End result? The worst showing for a vehicle carrying the 3-pointed star since 1997.