Ryan Joseph Ramos
April 3, 2013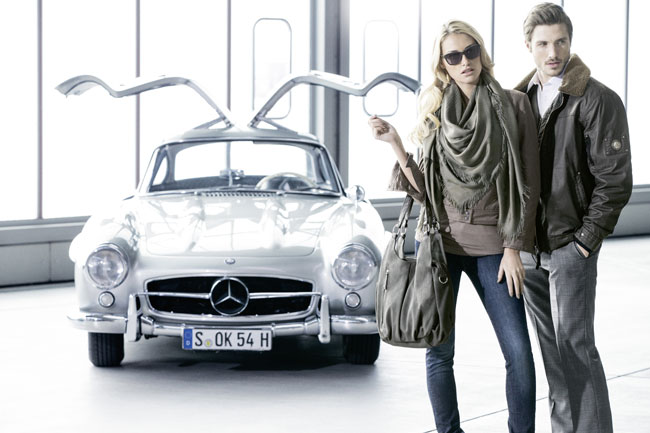 There's a whopping 170 pages' worth of accessories proudly displayed within the Mercedes-Benz Collection 2013 catalog. From luggage to fitness equipment to bikes for kids, there's a wide variety of accessories to be had for every Mercedes-Benz fan.
Nine sections encompass all the Silver Arrow-related accessories found within the catalog. These categories are: accessories, AMG, fashion, gift ideas, key rings, travel, model cars, sport, and watches.
Some of the highlights in this year's collection includes the Fitness Bike 29, which has a 9-speed gear shifter, is available in three different frame sizes, and comes in a white and silver color scheme. There's also the Kids' Bike that is designed to switch between two modes: a balance bike or a 16-inch kid's bike.
There are 27 watches included within the pages of the Collection, including the Chronograph Business Style that's made in Switzerland, has an anthracite dial, and includes details such as a tachymeter scale within its fixed bezel and luminous hands and hour markers.
There's a whole lot of other accessories available, including an AMG travel wallet and an AMG scarf, and there's even an iPhone sleeve and a women's manicure set. There are also scarves and sunglasses, as you can see from the main picture in the article.
No matter which one you pick, you can rest assured that you'll get products that reflect 'the best or nothing' mindset. All of these accessories are made with the top materials as well as the highest level of workmanship.
You can find the catalog now in some Mercedes-Benz sales partners, and it is also conveniently accessed online via www.mercedes-benz-accessories.com.