Emmanuel P
April 22, 2013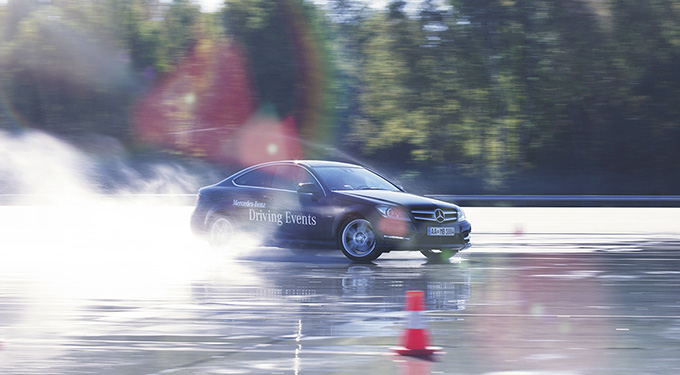 In Stuttgart, Mercedes-Benz has announced its Driving Events Programme for 2013-2014. Encompassing a variety of driving programs for the beginner up to the seasoned track driver, the Driving Events Programme aims to provide Mercedes owners with the skills necessary to enjoy their precision-crafted steeds to the fullest.
These events are tailored according to participants' driving standards and personal expectations, hence the courses which range from basic and eco training to advanced high speed maneuvering for professional-level drivers. And because Mercedes produces more than cars, an off-road program teaches basic and advanced skills, including winter driving. Professional instructors, GT and DTM drivers among them, ensure that all participants' skills are raised to a new level, with the vehicles provided for the most part by Mercedes-Benz. In addition, the participation of the AMG Driving Academy will complement the vehicle line-up with high-powered, high-performance vehicles to ensure thrilling and memorable experiences.
For those who think that this programme is an excellent new way for Mercedes to involve its customers, it would be good for you to know that these Driving Events are in fact a tradition started by no less than Gottlieb Daimler's sons 100 years ago. Since the latest program will involve 36 events in 22 worldwide locations, any interested customer should not find it impossible to participate in one.