Giancarlo Perlas
April 28, 2013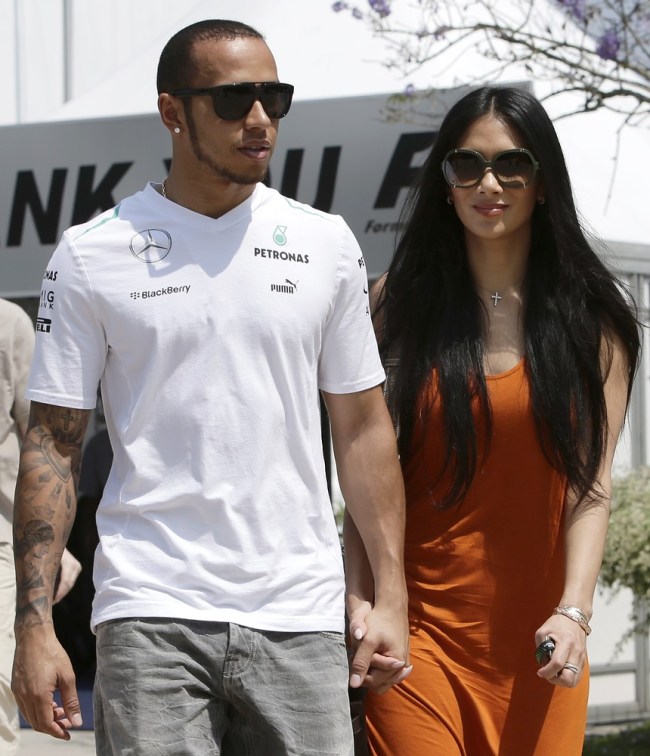 Despite the huge paycheck of being a Formula 1 racer, not to mention all the perks included in being one, the job can be emotionally taxing. Behind the flair of the spotlight and adrenaline rush brought about by revving engines plus high speed action, some drivers sacrifice a lot of time away from their families, friends or lovers. That is the reason why recent rumors floating in the Internet say that Lewis Hamilton is begging his girlfriend, Nicole Scherzinger, to quit her job in X Factor so they can spend more time together.
News from the UK-based publication called Metro said that Hamilton is worried that her work would keep them away for some time as he is required to tour around the globe throughout the current F1 season. Although related rumors state that Scherzinger may get approximately £1.7 million if she decides to stay with the show, she is also considering on quitting her job to be with the former F1 champ.
Personally, I don't really care about what they do with their relationship, especially with their decisions. But understanding that being emotionally conditioned at all times is a crucial element in being an F1 racer, the two should spend more time together so Hamilton can lower the tension that he is encountering in the race track.