Ryan Joseph Ramos
April 13, 2013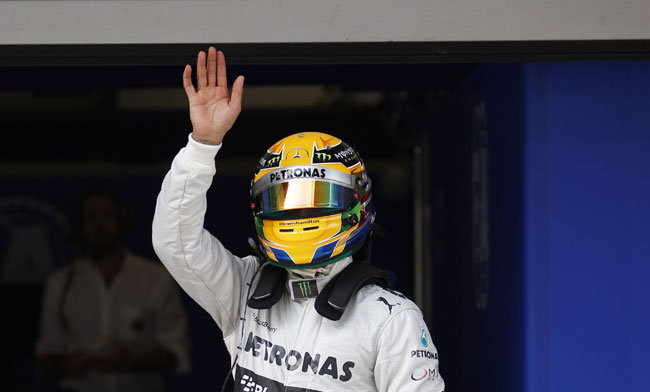 Lewis Hamilton showed off more of Mercedes' potential this season as he claimed the pole position for Mercedes AMG Petronas at the qualifying session for the 2013 Chinese Grand Prix. Nico Rosberg also performed well in qualifying, getting a second-row start by qualifying at P4.
"Pole position is a great result for us today and to achieve it in my third race for the team is such a good feeling," said Hamilton, who will be aiming for his third career Chinese GP victory. "I had to make sure the radio was off after my engineer told me I had pole because I was so excited! None of us expected this level of performance at this stage of the season and it's a real bonus." He added praise for the whole Mercedes team, and added that it will be "a challenge" to convert the pole into a win.
Part of the challenge is managing the tires, which was something all teams tried to do in Q3. It will certainly be a key aspect of the race come Sunday at the Shanghai International Circuit. Others are starting on mediums, while Mercedes will start with soft tires.
"A very good team result today and P4 is a decent grid position for me," said Rosberg, who won the race last year. He cited a mistake in the last corner of Q3 that he thought cost him "a couple of places," but added that he's still in an excellent position to start. He trails Kimi Raikkonen (pending a possible investigation) and Fernando Alonso on the grid.
While many had big expectations for the past two winners of the Chinese Grand Prix, nobody could have predicted Hamilton getting pole in just his third race with his new team. We'll see if the team can get the win tomorrow, so stay tuned as we bring you all the F1 updates, especially where the Mercedes team is concerned.