Ryan Joseph Ramos
April 28, 2013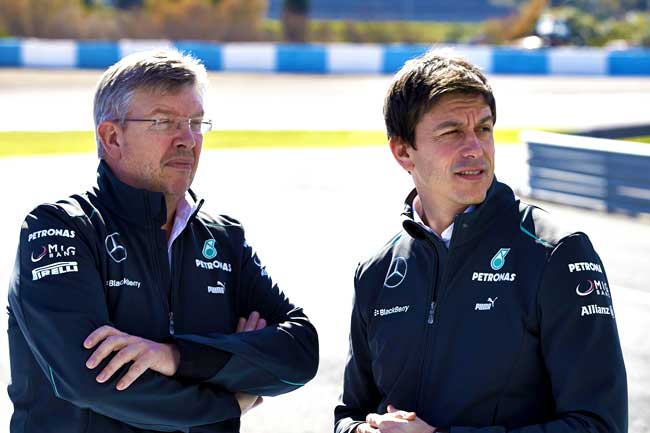 Mercedes AMG Petronas F1 team principal Ross Brawn was vocally backed by superstar driver Lewis Hamilton in last week's Bahrain GP, and now it's team executive director Toto Wolff's turn. In an interview with the official F1 site, Wolff said that Brawn is still the team principal of the team.
The statement came at the heels of a question asking about the arrival of McLaren's Paddy Lowe to the Mercedes team next year.
"One doesn't obviate the other," said Wolff. "Ross is team principal and I don't want to change that."
He added that it is important for the team to focus on stability, referring to the 'mountain of work' needed to keep improving. Adding good people to the team is what Wolff is keen on doing, and certainly the addition of Lowe fits that bill.
Lowe, the former technical director for the McLaren team, is currently on what is called a 'gardening leave'–that means he's still on the payroll, but is basically away from the team. This is done to protect sensitive and classified information from the current employer, which is McLaren in this case.
"Ross has all the virtues that a great engineer must have: the preciseness, the focused and structured working mode, the calmness and the leadership he exhibits with his technicians," added Wolff when asked to indicate Brawn's best qualities.
If Wolff can indeed keep the core of himself, Niki Lauda, Brawn, and Lowe and get everyone on the same page, that would be a very solid team, at least from a management and technical standpoint.