Peter Parcon
April 28, 2013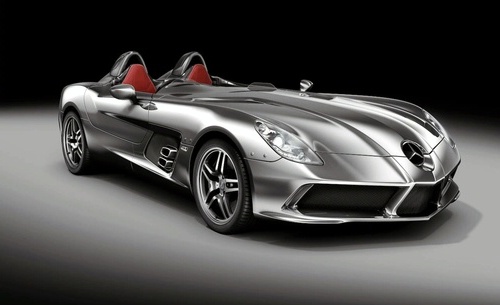 It appears that Rihanna is so much in love with Chris Brown that she has reportedly picked out the perfect birthday gift, a limited edition 2009 Mercedes-Benz SLR Stirling Moss. The rare luxury vehicle has a price tag of at least $1 million.
It can be recalled that Chris gave the star an extravagant party along with a number of equally lavish gifts. On May 5, Rihanna may return the favor. Chris loves cars and the limited edition custom-made car that was supposedly purchased by Rihanna recently will likely make his birthday perfect. Only seventy-five units of the car were manufactured, making it the dream car of any automobile enthusiast.
Reports revealed that the red leather seats of the luxury vehicle will have his initials on them. The limited edition 2009 Mercedes-Benz SLR Stirling Moss is supposedly the main gift of Rihanna to Chris, which means she probably has other things planned for him, but the luxury car itself may be more than enough for anybody else.
The rare custom-made car will definitely bring a big smile on the face of Chris Brown when Rihanna will hand him the keys to the car.