Peter Parcon
April 30, 2013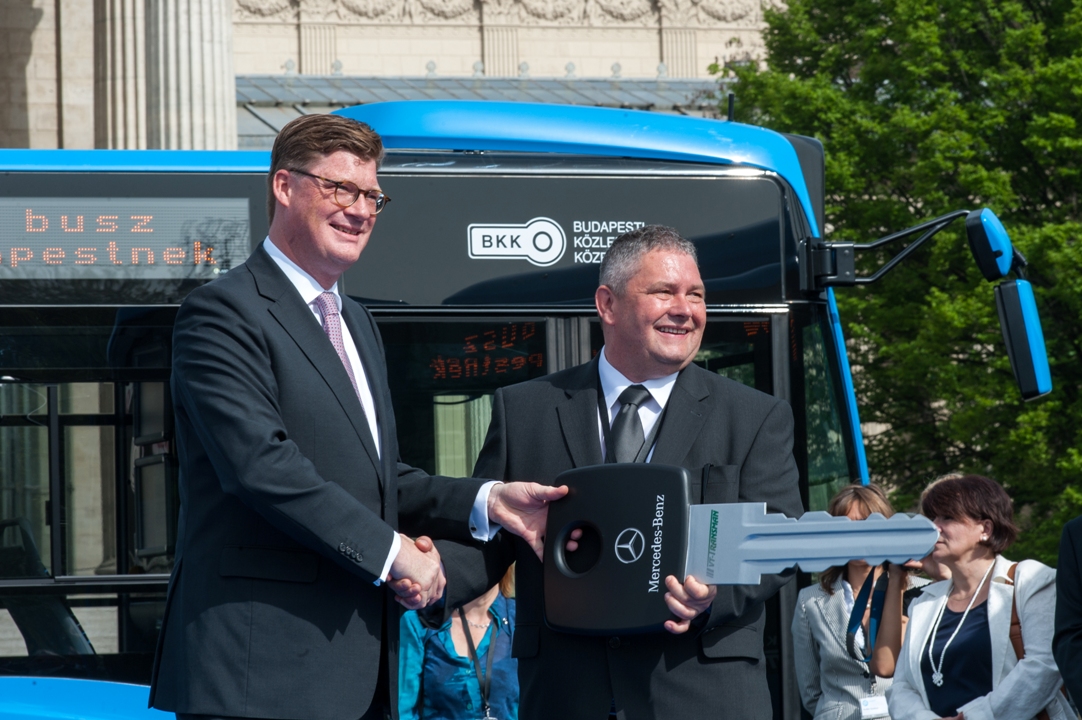 Budapest recently received the delivery of the first 56 units of Mercedes-Benz Citaros as part of the contract that was signed by the Budapest City Authorities. A total of 159 units of the latest models of the Mercedes-Benz Citaros will be delivered to the city.
The vehicles were handed over by Sales and After Sales Marketing Head of Daimler Buses, Till Oberwörder. The handover was witnessed by Prime Minister Viktor Orban of Hungary, Mayor István Tarlós of Budapest and Dávid Vitézy, the Budapest Transport Centre General Director. Also present in the handover were Péter Szepesi and Mátyás Dósa of VT Transman GmbH.
The total order includes 79 solo vehicles and 80 articulated units of the latest model of the Citaro. The BlueTec diesel technology of Mercedes-Benz complies with the EEV exhaust gas standard. Its design also makes it easy for persons who have limited mobility to enter and exit the vehicles. The vehicles also feature cameras that monitor the passenger compartment and surroundings of the bus to avert damage on the vehicle and its passengers.
Two production locations allowed Daimler Buses to manufacture the vehicles at a short time period. The latest Citaro models were manufactured in the production facilities in Neu-Ulm and Mannheim.