Ryan Joseph Ramos
March 17, 2013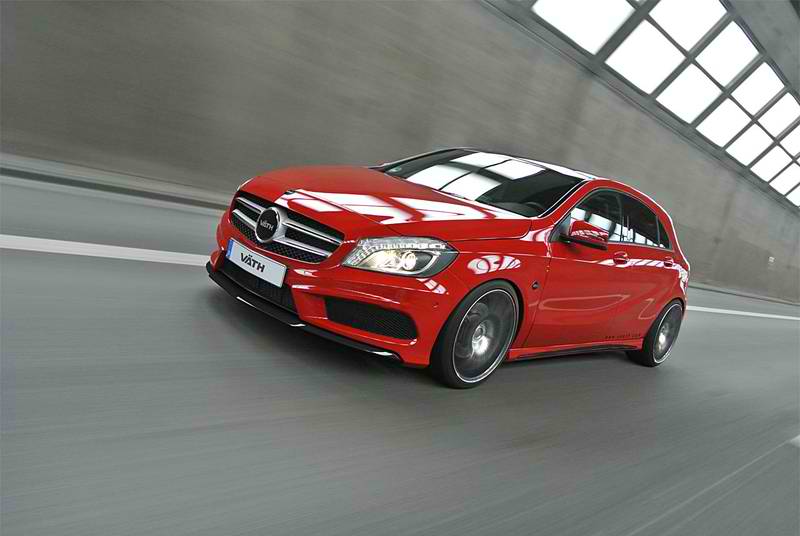 If you'd like a third-generation Mercedes-Benz A250, but you feel like it doesn't quite pack the punch you require, you might want to check out German tuner Vath's take. It makes some performance tweaks to get the car to 245 horsepower, which should be more than enough for those craving for some more out of the A-Class.
This tuned model is called the V25, and there's quite a considerable package given to the car. For starters, the 2.0-liter engine has been tuned, and aside from the HP boost, it also gets to 288 pound-feet of torque. The numbers are up from 211 horsepower and 258 pound-feet on the stock A250.
There's also a fresh exhaust system made of stainless steel, with a new downpipe, catalyst, and silencer. There's also remote valve control for those who'd choose it. In addiiton, prospective owners get a lowered suspension (30 mm), 19-inch alloy wheels, an upgrade for the brakes, and some nifty add-ons such as a sports steering wheel and a carbon-fiber front lip spoiler.
All the mods and tweaks help give the V25 a top speed of 155 mph and a 5.9-second 0-62 time, which is pretty neat when you think about how this is an A-Class.