Giancarlo Perlas
March 6, 2013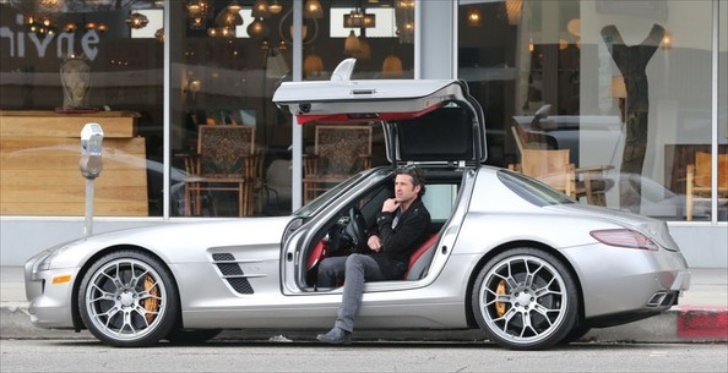 Patrick Dempsey is an actor, businessman and a part-time racer. He is known worldwide for his roles in movies such as Transformers 3: Dark of the Moon, Made of Honor, Sweet Home Alabama and for his supporting part in the award-winning series Grey's Anatomy as Dr. Derek Shepherd.
As a racer, the actor definitely has a good taste for cars. Recently, he was caught on the streets while posing in his parked Mercedes-Benz SLS AMG. Based on AutoEvolution, the picture above was taken just last month while he was out strolling. From this angle, it appears that the interior of his silver car is mounted with red leather which is among the favorite combinations of SLS owners.
Dempsey, playing as Dylan Gould in Transformers 3, also used the same type of car when he abducted Carly Spencer, played by Rosie Huntington-Whiteley. The SLS used by his character in cahoots with the villainous Decepticons was Soundwave in disguise.