Ryan Joseph Ramos
March 6, 2013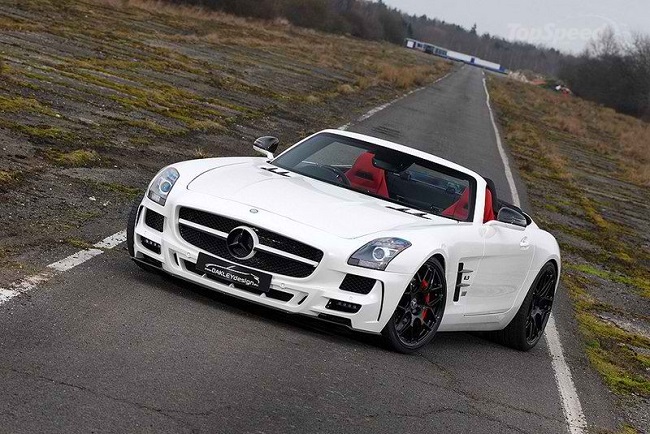 As if the Mercedes-Benz SLS AMG wasn't fancy and powerful enough, performance tuner Oakley Design and luxury/collectors car seller Refined Marques have worked together to produce the SLS 640-2 Carbon Edition, which is fitted with a bunch of carbon components and the performance has been tweaked to get to 636 bhp.
Aside from the carbon parts, the vehicle has been equipped with added LED-lined air intakes as well as a fresh exhaust system. Based on the promotional photos of the Carbon Edition, the exhaust system bears a resemblance to the one on the Black Series C63 AMG.
The exterior modifications as well as spec improvements allow the SLS 640-2 Carbon Edition to reach its namesake output, up from the 571 horsepower on the stock SLS AMG. Torque is also increased, bumping up almost a hundred units to 570 lb.-ft.
Oakley Design and Refined Marques have not made available the complete mod list and spec sheet for this special-edition vehicle, but count on us to update you when this info becomes available.
[Photo Credits: TopSpeed]