Giancarlo Perlas
March 13, 2013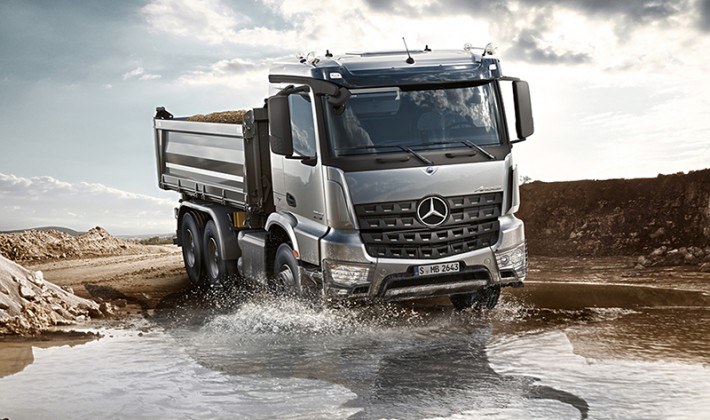 The all-new Arocs line of trucks makes its debut this year. This was revealed last month in the official website of Mercedes-Benz UK.
The new line of heavy-duty vehicles is designed to cater to the diverse and ever-changing demands of the construction industry according to the website. Stefan Buchner, Head of Mercedes-Benz Trucks, said that all-purpose are becoming obsolete, that is why they are not offering custom-fit vehicles that can cater to the differing needs of its clients.
The line includes dump trucks, tractors, concrete mixers and drop-side chasis vehicles. The outputs of the trucks range from 240hp to 630hp. All of these also meet the emission requirements set by Euro VI. In addition, the new Arocs provide PowerShift automated transmission systems as well as flexible drive configurations.
The public debut of the Arocs will be made at the CV Show in Birmingham on April 9 to 11, 2013.