Peter Parcon
March 1, 2013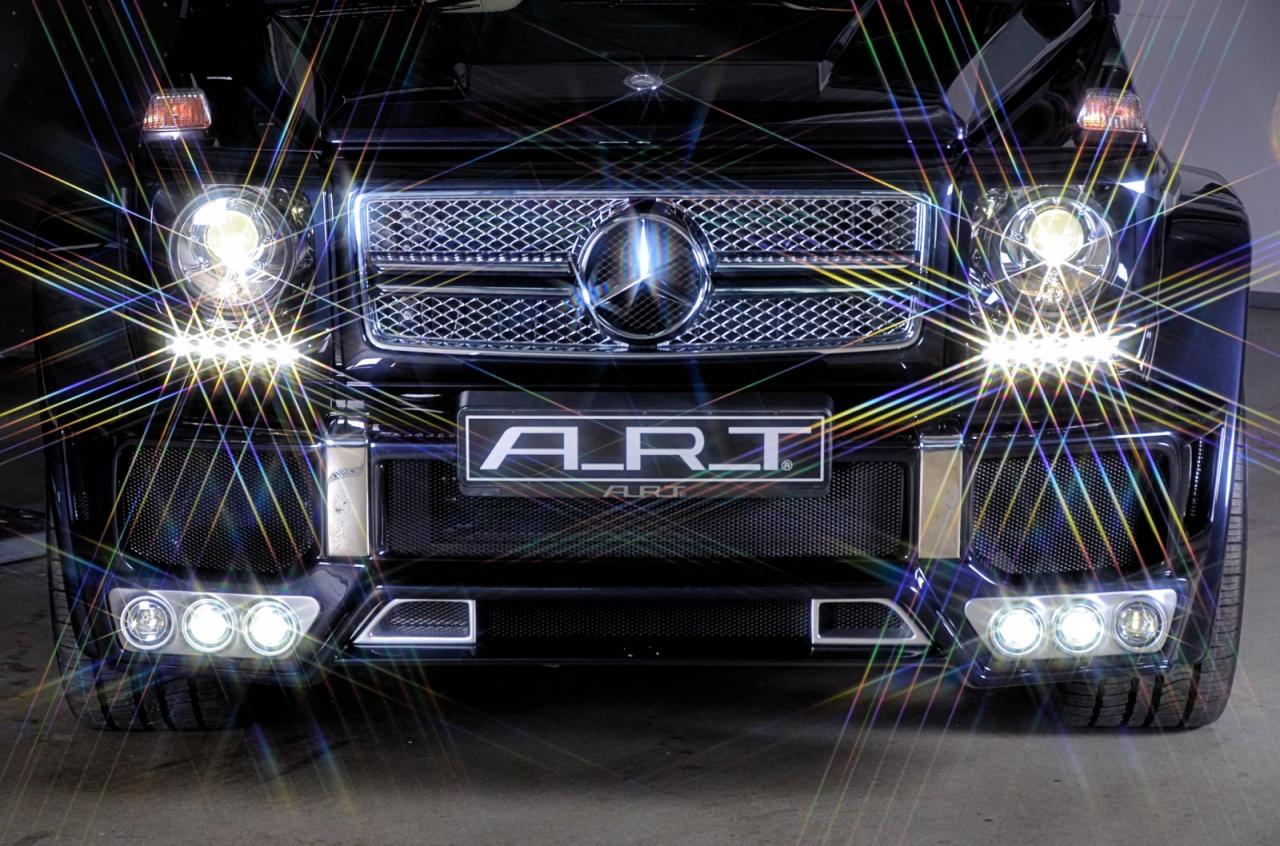 The 2013 Mercedes-Benz G63 and G65 AMG will receive a new body kit along with a power boost from A.R.T.
The body kit will feature a new bumper in front that comes with an integrated spoiler and air intakes. It also offers running board covers that have LEDS, flaring fender LED and a remodeled bumper at the back that has a pair of retro-reflector units. The hood of the body kit also features a two-tone color and nineteen air intakes. The off-road version comes with 22-inch alloys with 295/35 R22 tires.
The Mercedes-Benz G63 and the G65 AMG models will receive a power boost from A.R.T. through the reprogramming of the ECU, installation of a sports exhaust system made of stainless steel with three pipes on each side, and high-flow catalytic convertors. It also features additional cooling for the fuel circuit, the transmission and the engine.
Due to these modifications, the 5.5-liter V8 bi-turbo engine of the Mercedes-Benz G63 will offer 681HP (500kw) of power from the typical 544HP (400kw) of power. On the other hand the 612HP (450kW) offered by the 6.0-liter V12 bi-turbo engine of the Mercedes-Benz G65 AMG will increased to 749HP (550kW). The tow models will offer a toque that is limited electronically to 1,000Nm (737 lb-ft).