Muamer Hodzic
March 13, 2013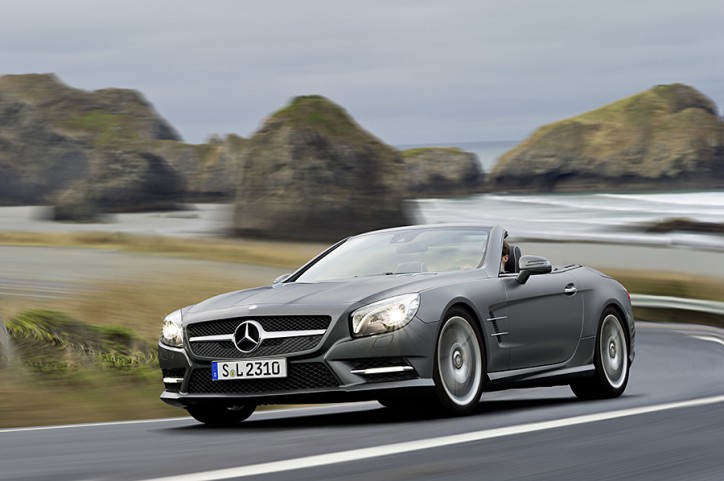 Mercedes-Benz has been around for the last 59 years. All these years, it has been a symbol of luxury and glamour. Moreover, everything about a Mercedes Benz SL 350 is royal.
It was a weekend when I first drove this car. Although I wanted it to be a perfect sunny day, it was raining heavily. In fact, it kept raining for straight 48 hours. For a while, I was scared if my perfect weekend was about to turn into a wet mess. However, I was quite relieved when I realized that the folding roof of SL 350 stayed in place even after long thunderous showers.
This is the sixth generation model of this car which has been a symbol of force for a long time. Mercedes SL 350 not only comes with advanced technological safety features, but it is also much lighter than its predecessor. The credit goes to the car's aluminium body. Interestingly, SL 350 sports more powerful engines which use much less fuel. This car is the best thing till date which Mercedes has offered.
SL 350 is just an entry-level version. However, the car still offers a lot of power with a 3.5 litre V6, 302 BHP petrol engine. SL 350 has a seven-speed automatic gearbox which can take the car's speed from 0 to 62 mph in a matter of 5.9 seconds. Needless to say, the engine is powerful and the car is quick.
SL 350 has a sporty look. However, it still feels like quite a heavy car if you leave the suspension in Comfort setting. With such features, SL 350 is even more crusier than most sports cars.
SL 350 also has a Sport setting which suits the car even better. If the car is in Sport setting, your ride will be firmer and you will have better control over bumps and in corners. SL 350's steering also responds quicker than the car's previous model. However, it is still quite sleepy, which can be a drawback.
If the roof of the car has been pulled up, there is no doubt that your journey will be as if you were flying in the air. The high-speed refinement will also be excellent and you will certainly believe that the price was worth paying for.
However, the interior of the car can be a big problem. SL 350 comes with a surround sound stereo (£1,150), optional extras (£13,150), comfort ventilated seats (£745) and Nappa leather upholstery (£710). This car is also equipped with a Magic Sky Control roof which changes its colour from dark to light with just a click of a button (£2,610). Almost everything inside the car has been covered with leather. However, it feels as if you were sitting in just another Mercedes. At £70,000, Mercedes SL 350 can certainly make you wonder if you made the right choice.
As I was driving to work on a sunny Monday morning, I could feel the warm Sun in my SL 350. However, I'm still not sure if its was the Sun or the airscarf system (£575) blowing hot air to keep me happy.
Author's Bio – Ryan Jacob is well known for his columns on automobile and automobile parts. He has written tons of quality and informative content on automobile niche to educate and guide vehicle owners and people looking to buy their first vehicle.