Ryan Joseph Ramos
March 14, 2013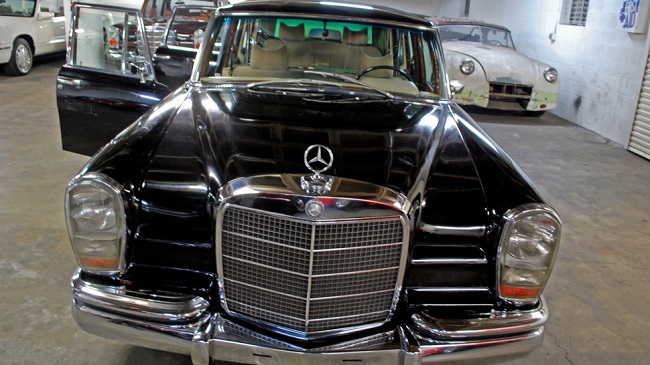 Ferdinand Marcos, Fidel Castro, Pol Pot, and Saddam Hussein. What do these guys have in common? They all had a Mercedes-Benz 600 to drive. Zac Estrada over at Jalopnik wrote about  the Mercedes-Benz 600 owned by Hussein, perhaps among the most infamous personalities in modern history.
This particular 600 is of the 1978 model year, and it has been left in the basement of the Petersen Automotive Museum for years. It's a good thing that Estrada showed it to us in all its un-restored glory. As the article states, the Saddam-owned vehicle might never see a museum's floor and there are no plans to restore it. In fact, the car is still missing a couple of its period hubcaps and is already using the spare tire.
The Mercedes-Benz 600 is one of the most iconic and gaudy classic car models, and it even recently copped a win at the 2013 Auto Trophy Classic, in which some 23,000 readers of the Auto Zeitung magazine voted it as the top luxury classic car of all time.
To read the full story on this very intriguing car, head on over to Estrada's article.