Giancarlo Perlas
March 13, 2013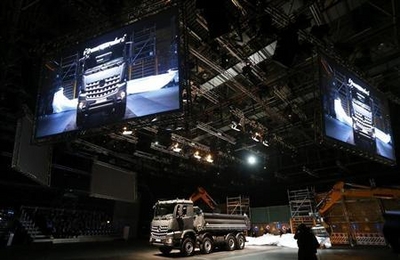 Daimler recently revealed that it expects poor sales in trucks and buses this first quarter of 2013 according to Reuters. The assumption of Mercedes-Benz's parent company was based on the low sales of the units in the European and U.S. markets.
However, the company is hopeful that the sales will improve in the second half of the year based on division chief Andreas Renschler's statement. In addition, Renschler said in an annual press conference that the 8% operating margin targeted for the current year would be delayed by one year.
Reuters blamed the losses to the crisis in the European zone. The publication cited that the low demand is directly attributed to the lowering number of cross-border trade of goods.
In 2012 alone, the registration of new heavy-duty commercial trucks in the European Union was reduced to 9.4%.