Peter Parcon
March 11, 2013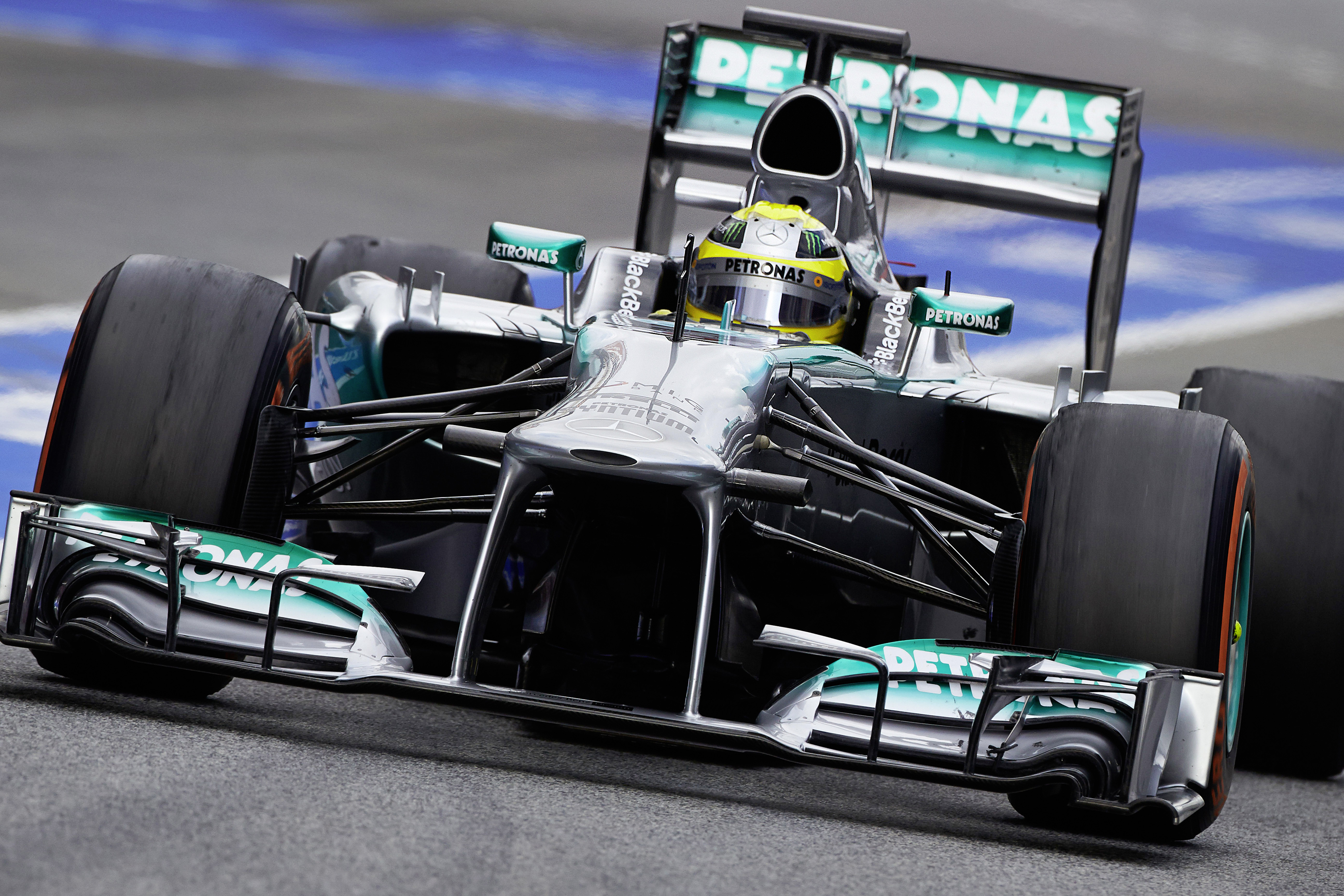 Mercedes-Benz fans can now rejoice as the latest products of the Mercedes-Benz Motorsports Selection 2013 were finally unveiled. Many of the accessories are made of carbon fiber that may leave motorsports fans in ecstasy.
These products include a pair of watches. The first has a carbon fiber face with a stainless steel case while the second is a three-handed watch. The surface of the front of the key ring, the bottle opener and the lighter are also made of carbon fiber. These items also feature the Mercedes-Benz Motorsports logo engraved on them along with the Mercedes-Benz star in 3D.
The drinking bottle, beach blanket and iPhone case feature the F1 Silver Arrow on them. Some of the new products offered in the collection are a men's cap, coolbag, and 8GB USB stick that is shaped like a helmet. The Formula 1 car color scheme is also used on a wooden balance bike designed for children.
The popular Formula 1 caps made by PUMA are also making a comeback. The caps include versions of Rosenberg, Hamilton and the entire tea,. The Rosberg and Hamilton caps also come with the shirt. A team polo shirt along with a women's polo shirt and children's shirt are offered in the collection. The dark grey shirts feature the logo of Mercedes-Benz and Mercedes AMG Petronas. Another new item in the collection is a black PUMA lifestyle polo shirt and black-colored crumple-look jacket.
The DTM cap, polo shirt and lanyard are also available for Mercedes-Benz DTM fans. Each of these items feature the Mercedes-Benz AMG DTM logo embroidered on them.
The Mercedes-Benz Motorsports Selection 2013 is available through the online shop of the luxury car manufacturer and a number of authorized dealers.