Ryan Joseph Ramos
March 27, 2013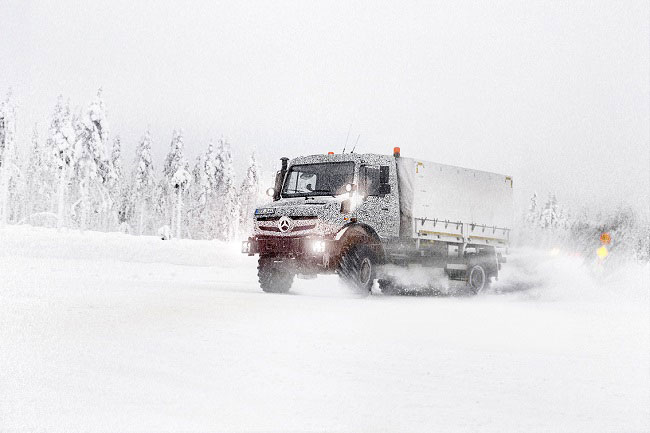 Mercedes-Benz is keen on making sure that the next generation of its Unimog implement carrier and extreme off-roader as well as the new Econic will be able to handle the harshest conditions. The aforementioned vehicles are currently going under the last round of tests such as winter road clearing in Rovaniemi, Finland.
The Unimog is meant to handle extreme conditions, from winter operations to tasks done under the scorching sun… such as cleaning up solar panels in Spain. Of course, they are also meant to perform road servicing well no matter what the condition, temperature, altitude, or weather.
On the other hand, the Econic is a special vehicle that has low-level entry, perfect for waste disposal. Like the Unimog, it is meant to perform well no matter what the conditions are. Hence, Mercedes-Benz is pulling out all the stops as far as testing goes, from cold starting at -30 degrees Celsius to testing in Spain during the hottest of months.
The next-generation of these vehicles, which are slated for debuts sometime in autumn of this year, are going to be compliant with the Euro VI emissions standard that are set to take effect starting on January 1, 2014.