Ryan Joseph Ramos
March 17, 2013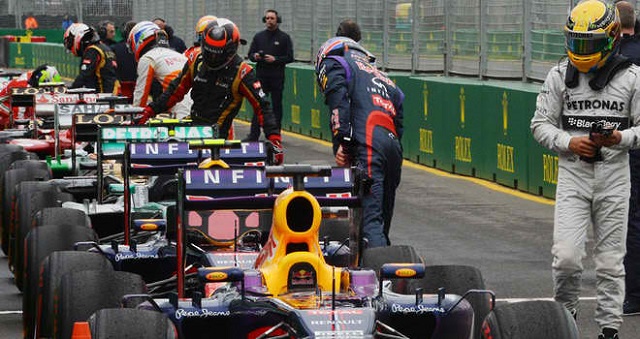 Lewis Hamilton managed to finish fifth at the season-opening Australian Grand Prix, proving that Mercedes AMG Petronas can be a force in this year's Formula One competition. However, teammate Nico Rosberg became the third retirement for the day after electrical problems forced him off with 32 laps still remaining in the race.
Kimi Raikkonen was in good form to start the 2013 season, winning the race a good 12-plus seconds ahead of second-placer Fernando Alonso. Defending champion Sebastian Vettel joined them on the podium, and Alonso's teammate Felipe Massa finished ahead of Lewis Hamilton.
The Red Bull duo of Vettel and Mark Webber failed to capitalize on their 1-2 qualifying result, but it's clear that Vettel is still a strong bet to win it all this year. Hamilton qualified at P3 but wasn't really on pace this outing, while Rosberg at P6 burst out and actually led the race at the start before tire problems and the eventual retirement.
Hamilton said that the result was better than the team could have expected to open up the season. "We're going to have back and take a look at why we were losing pace to other people," he added. "The car was feeling pretty good so I don't really understand why other people were pulling away."
That happens to be the fourth retirement in the past seven GPs for Rosberg, and it seems that the Mercedes team's reliability issues still aren't behind it. The team worked hard to push the car in preseason testing, getting consistent amount of laps to find flaws and problems in order to prevent things like this from happening. Yet here it is rearing its ugly head again and keeping Rosberg from finishing.
The season definitely looks promising for Mercedes AMG Petronas, and it goes on to its home race next week at the Malaysian Grand Prix. If the team can really get its car working properly, then we'll see just how good Hamilton and Rosberg are together.