Ryan Joseph Ramos
March 6, 2013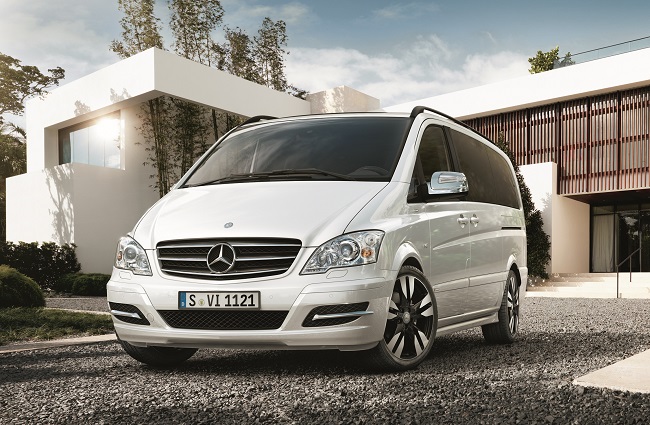 At the Geneva Motor Show, Mercedes-Benz unveiled its latest top-of-the-line Viano large-capacity van model: the Grand Edition Viano AVANTGARDE. With exclusive features and specs, Mercedes is hoping that this will satisfy the needs of people who crave for 'dynamism and exclusivity' in their big vans.
The Grand Edition Viano AVANTGARDE makes it a point to add sportiness to the flagship people carrier from Mercedes-Benz. With 19-inch light-alloy wheels and sporty tires, a new paint job in 'mountain crystal white metallic', and a black radiator grille, this top-shelf model really looks the part. Enhancements are also present in the interior, with Grand Edition badges and a fresh batch of trim elements.
Aside from the Grand Edition, Mercedes-Benz confirmed that even the entry-level Viano model will get AVANTGARDE exclusive equipment. The range includes a sports suspension, bi-xenon headlamps, electronic sliding doors, and automatic climate control, among others.
Pricing for the Mercedes-Benz Grand Edition Viano AVANTGARDE starts at €49,780, or around $65,000.