Ryan Joseph Ramos
March 6, 2013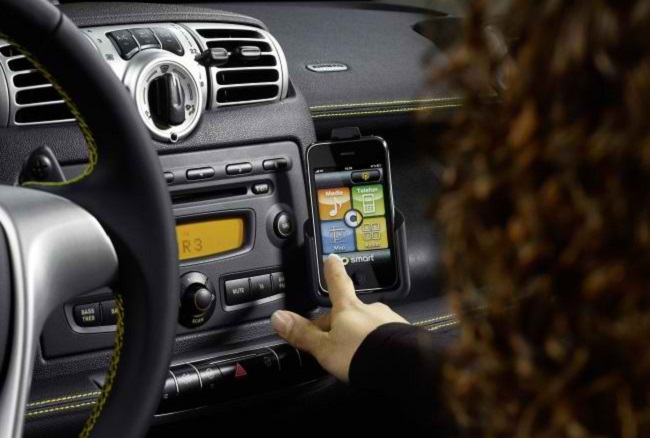 The smart drive app was released for the iPhone around a couple of years ago, and now smart is providing version 2.0, which comes with the standard suite of functionality enjoyed in the original, but also has new features that the company says is tailor-fit for its customers.
From entertainment to navigation, the smart drive 2.0 app is the perfect complement for iPhone-toting smart car drivers.For starters, there's an offline navigation solution that the company says is among the most affordable services right now. There's worldwide map access and the functionality has been optimized for driving in the city.
There's also a Web Radio that grants the driver access to over 7,000 radio stations all over the world. In addition, Song ID allows users to identify currently playing songs.
The smart Event Finder also gives users a hub to find stuff happening around the city, particularly in the vicinity of the driver.
Those looking for special offers can find them easily through the add-on feature, which identifies special participating APCOA car parks as well as Europcar rental locations.
According to smart, the functionality of the smart drive app will continue to be expanded upon in the future so that smart drivers can get added convenience and value.