Ryan Joseph Ramos
March 6, 2013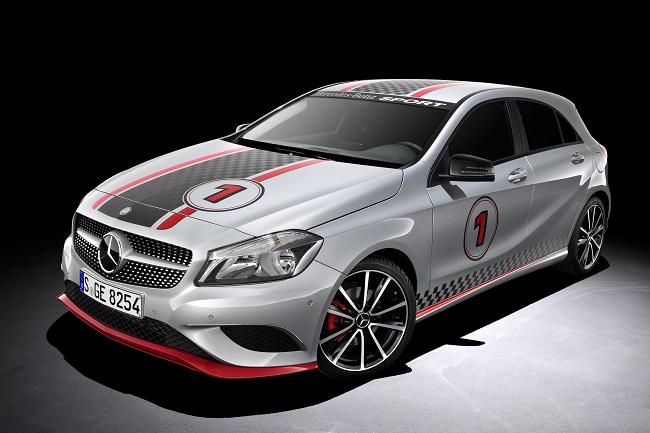 While the Mercedes-Benz A-Class is a superb product regardless of its position in the product range, many an A-Class owner still looks for ways to make the vehicle sportier. It's a good thing that Mercedes-Benz Sport is now offering fresh personalization options by way of Genuine Accessories.
At the Geneva Motor Show, Mercedes-Benz Sport used a polar silver A 180 to demonstrate how the various accessories work together to make the A-Class sportier. The detachable body parts come in a Jupiter red colorway, perfectly accenting the polar-silver paint job of the exterior. There's also a sticker kit to decorate the car with, featuring a chequered-flag design that has fine lines and a gradient. There are also racing numbers available, along with a tinted sun protection strip emblazoned with the lettering for Mercedes-Benz Sport.
Some first-time options for personalization include a twin-pipe silencer for the rear, brakes that come with red calipers (for the front) and perforated brake discs, and a sports suspension.
There's also a 'Night' styling package, sports pedals, light-alloy 18-inch wheels, a sports steering wheel, illuminated door sills, and a diamond radiator grille as part of Mercedes-Benz Sport's new A-Class accessory options.